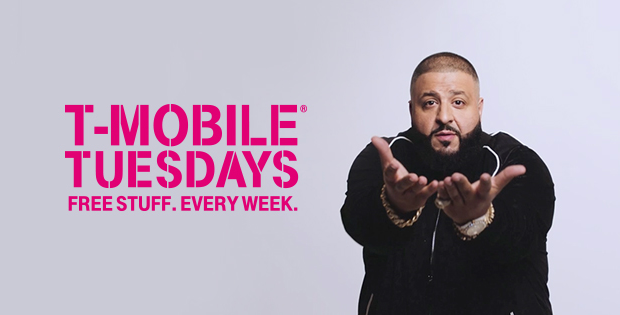 T-Mobile has revealed what it's got in store for next week's T-Mobile Tuesday, and there's a pretty nice variety of gifts planned.
For the August 1st edition of T-Mobile Tuesdays, T-Mo customers can get a free small Slurpee from 7-Eleven and $0.25 off a gallon of gas at Shell, up to 20 gallons. T-Mobile is also gifting its subscribers with 50 percent off a local food or drink purchase from Groupon (up to $10 off) and three months of IndieFlix streaming for free.
Rounding out next week's gifts is a free 12-month subscription to FC Bayern.tv Plus. With this service, you can watch all the goals, match highlights, and the pre- and post-match interviews for soccer team FC Bayern Munich, as well as a live web radio stream during matches.
Next week's prizes all come from IndieFlix. One grand prize winner will get a VIP movie experience that includes a two-night trip for two to Seattle, Wash., in August to appear as an extra in an upcoming indie film. Also included with the grand prize is a lifetime subscription to IndieFlix, an Apple TV, a 55-inch 4K TV, and a check for $2,845 to cover taxes or other expenses.
Twenty-five first prize winners will each receive a lifetime IndieFlix subscription and an Apple TV. Finally, 300 second prize winners will each get a one-year subscription to IndieFlix.
Source: T-Mobile Tuesdays