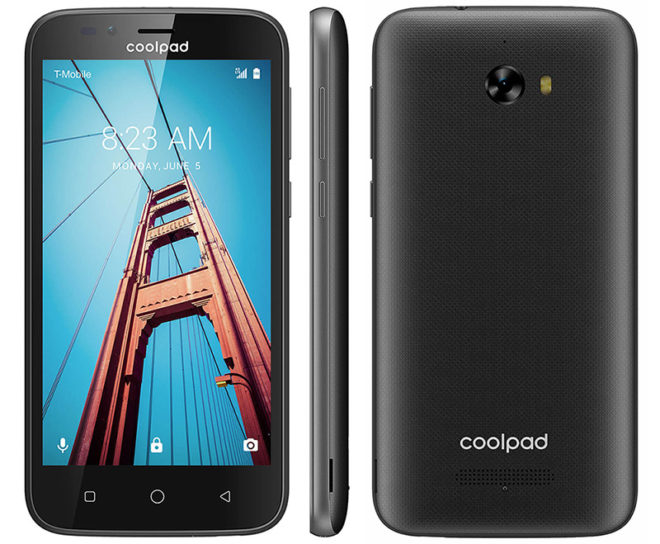 We've seen a few Coolpad devices on T-Mobile to date, and soon there'll be another phone with Coolpad branding on T-Mo's shelves.
The Coolpad Defiant is coming soon to both T-Mobile and MetroPCS. Specifically, it's launching at T-Mobile on June 16, with a MetroPCS release happening this summer. There are no pricing details available quite yet, but given the Defiant's entry-level spec list, it should be fairly affordable.
So what are those specs? Coolpad's Defiant is running Android 7.0 Nougat on a 5-inch 854×480 display and it's got a 5-megapixel around back as well a 2-megapixel front-facing camera. There's a Snapdragon 425 processor inside the Defiant as well as 1GB of RAM, 8GB of storage, and a microSD slot. The whole package is powered by a 2450mAh battery.
Also of note is that the Coolpad Defiant supports band 12 LTE and Rich Communications Services (RCS) messaging.