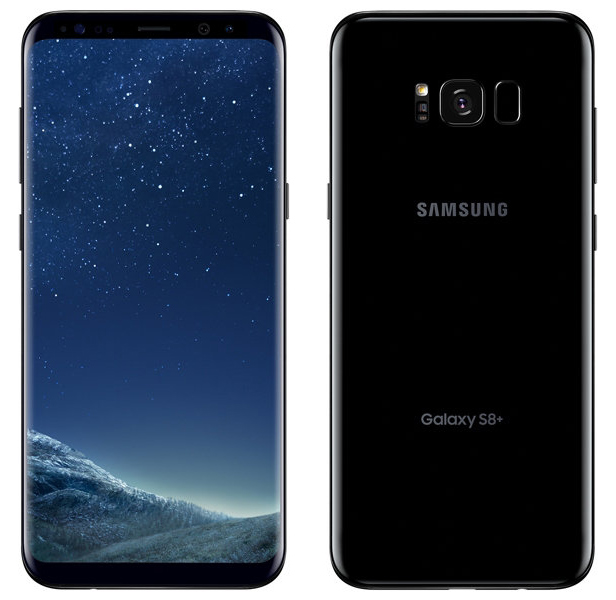 Since the debut of the Samsung Galaxy S8, some T-Mobile customers have been wondering when T-Mo would kick off a Buy One, Get One deal on the new flagship. It looks like it'll happen tomorrow.
According to an image sent to TmoNews, T-Mobile will launch a Samsung Galaxy S8 BOGO offer on May 12. This limited time offer will be available to new and existing customers who purchase Galaxy S8 or S8+ phones on EIP. To qualify for this limited time offer, you'll need to activate at least one new line of service on a T-Mobile One or Simple Choice Unlimited plan.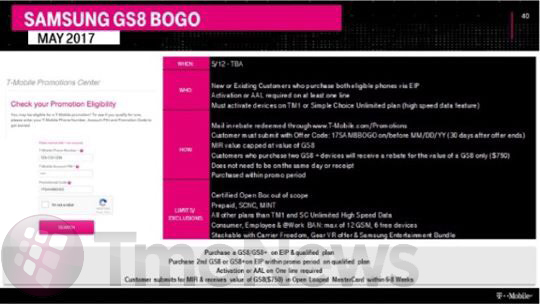 Once you buy your phones, you'll need to submit the offer code 17SAM8BOGO on the T-Mobile Promotion Center website. So long as everything goes smoothly, you'll receive a rebate in the form of a $750 MasterCard card. Customers that buy Galaxy S8+ phones will also receive a $750 rebate, which is $100 less than the full price of the GS8+.
As I said before, lots of T-Mobile customers have been clamoring for a Galaxy S8 BOGO ever since the device was announced back in March, so it's exciting to learn that the deal could be coming as soon as tomorrow. There's no word yet on how long this offer might last, so if you'd like to take advantage of it, you may want to plan on doing so soon after its launch.
If T-Mobile does indeed launch a Galaxy S8 BOGO deal tomorrow, are you going to take advantage of it?
Thanks, anonymous!