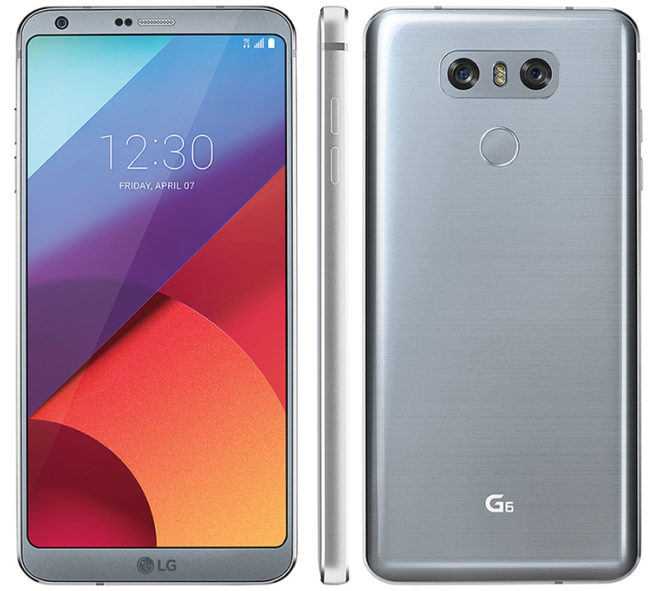 UPDATE: There seems to be some confusion with T-Mobile, LG, and this deal. T-Mo is apparently telling its employees that the deal has been pulled, but it's still live on the web as of Sunday evening and LG may be telling customers that that the offer is still on. Hopefully we'll hear more about this whole situation on Monday.
ORIGINAL: The Samsung Galaxy S8 isn't the only T-Mobile smartphone that's part of a Buy One, Get One offer right now.
A new BOGO deal for the T-Mobile LG G6 launched this week. This one appears to be hosted by LG, and it offers a $500 electronic rebate check to cover the cost of an LG G6 from T-Mobile. As a reminder, T-Mo is currently discounting the G6, pricing it at $20 down and $20 per month for 24 months, which is $500 total.
To qualify for this LG G6 BOGO deal, you'll need to purchase two LG G6 phones before June 8, 2017. You'll then need to register for the promo, which will include sharing your contact info, the purchase date, and photos of your purchase receipt and your devices IMEI.
Also of note is that as of publication, T-Mobile is still running its deal that offers a free LG G Pad X 8.0 with the purchase of the LG G6. To get the free tablet, you'll need to buy both the LG G6 and LG G Pad X 8.0 on EIP and add a mobile internet data plan of at least 2GB to the tablet. You'll then get a prepaid MasterCard card to cover the balance of the G Pad X 8.0.
Source: LG