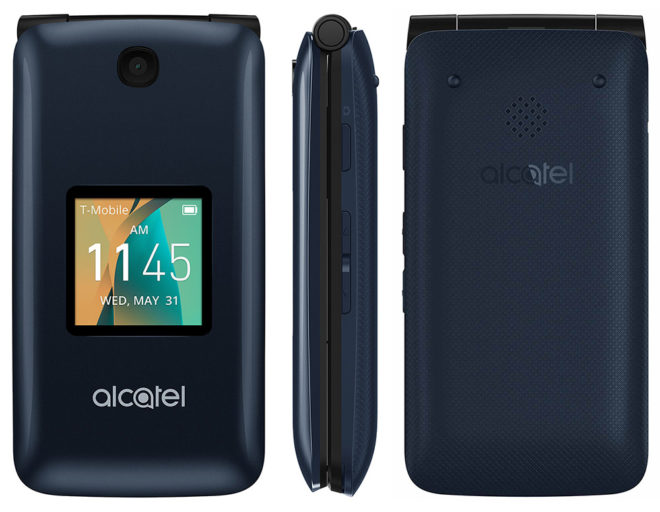 In addition to the Kyocera DuraForce Pro, T-Mobile today added a more basic handset to its shelves.
The Alcatel Go Flip is now available from T-Mobile. Priced at $3 down and $3 per month for 24 months for a total of $75, this basic phone features a 2.8-inch 320×240 display, 5-megapixel camera, a Qualcomm processor, 521MB of RAM, 4GB of storage, and a microSD card slot. There's also a 482mAh battery powering this whole package and 4G LTE support.
While the Alcatel Go Flip probably isn't going to be a good option for folks used to smartphone life, some people prefer a simple phone for calling and texting that's also cheap. We don't see many basic phones released anymore, so if you or someone you know is looking for just such a device, the Alcatel Go Flip is something to consider.
Source: T-Mobile