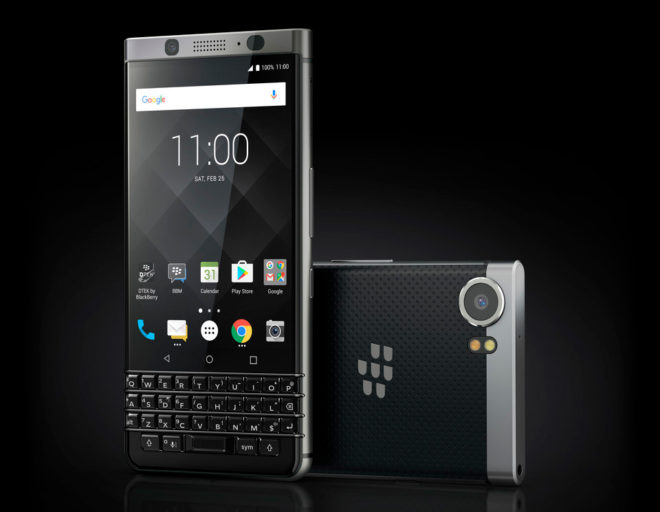 After making its official debut earlier this year, the BlackBerry KEYone finally has a launch date in the US.
The BlackBerry KEYone will be released on May 31 for $549. It'll be available unlocked initially, with models for GSM and CDMA carriers, but the KEYone will also be sold by US carriers later on. The only US carrier that's been confirmed to be onboard with the KEYone so far is Sprint, who will sell the device this summer.
The KEYone is the latest BlackBerry-branded Android smartphone. Manufactured by TCL Communication, the KEYone runs Android 7.1 on a 4.5-inch 1620×1080 display and is powered by an octa-core Snapdragon 625 processor with 3GB of RAM. It's also packing a 12-megapixel camera with Sony IMX378 sensor, similar to the one found on the Google Pixel, and an 8-megapixel front camera. Also included is 32GB of storage, a microSD slot, and a 3505mAh battery.
Also of note is the physical keyboard. The KEYone features a full QWERTY below its display that supports keyboard shortcuts, like pressing "B" to launch the browser, and the keyboard can also function as a trackpad. There's a fingerprint reader built into the space bar, too.
We'll have to wait and see if the BlackBerry KEYone ends up being sold by T-Mobile, but if you don't mind buying unlocked, you'll be able to snag a KEYone in about one month. Are you interested in the BlackBerry KEYone?