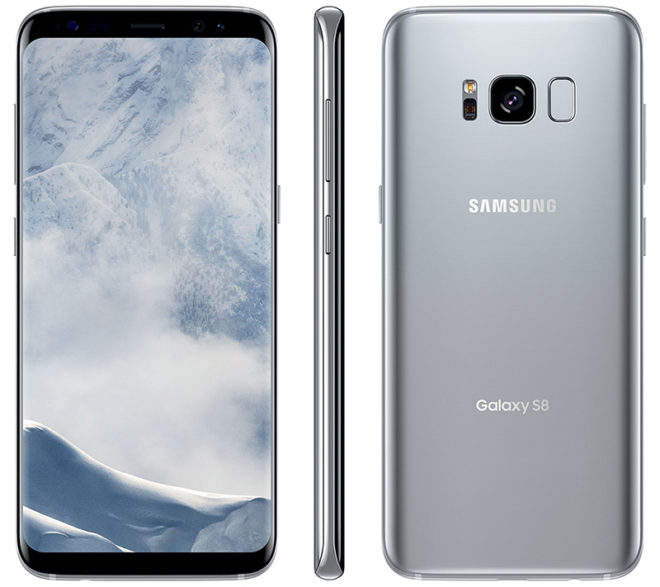 UPDATE: Looks like Samsung has adjusted the price of the Arctic Silver S8, as it's now set at $750. Hopefully some of you were able to get one at the discounted $650 price!
ORIGINAL: The Galaxy S8 is now available for pre-order from T-Mobile, but if you're interested in getting a deal on this new flagship, you may want to point your browser to Samsung's website.
Samsung is offering the T-Mobile Galaxy S8 in Arctic Silver for $650, which is $100 less than T-Mo is asking for the GS8. This price only applies to the Arctic Silver model, though; if you change to the Midnight Black or Orchid Gray versions, the price will go up to $750.
This deal also includes the free Gear VR with Controller and the option to upgrade to the Gear VR Immersive Bundle that adds a pair of wireless headphones and a 256GB microSD card for $99.99.
Samsung says that if you pre-order by April 17, you can get your Galaxy S8 on April 20, so you could get your device before it officially hits stores.
It's unclear why Samsung is offering only the T-Mobile Galaxy S8 in Arctic Silver for less than the other colors, but this is a nice deal on a brand new, flagship Android smartphone. There's no telling how long it'll last, though, so if you're on the fence about it, you should probably try to make a decision soon.