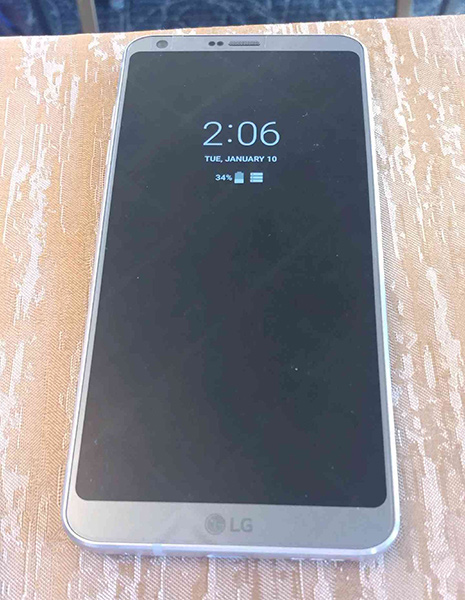 The LG G6 is going to make its official debut on February 26, but today a leak has surfaced that gives us a clear look at the device ahead of the event.
The new photos come to us from 9to5Google, and they include both the front and the back of a silver LG G6. The front of the phone is home to an LG logo as well as the G6's 5.7-inch 18:9 display, complete with round corners. Around back we can see a G6 logo, a dual camera setup, and a fingerprint reader below those cameras.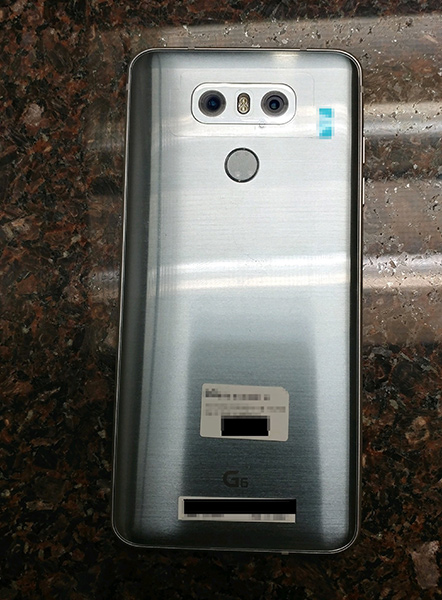 The source of these photos also shared some of the LG G6's specs. LG's upcoming flagship is said to include a Snapdragon 821 processor, 32GB of storage, a microSD slot, 4GB of RAM, and a 3,200mAh battery.
With the G6, LG is ditching the modular feature that it tried with the G5 as well as its removable battery. The G6 is expected to have some new features that its predecessor didn't to make up for those that were ditched, though, like a water resistant body and a tall 18:9 display. We'll have to wait and see if those changes will help the G6 sell better than the G5, which LG has said experienced "weak sales".
Source: 9to5Google