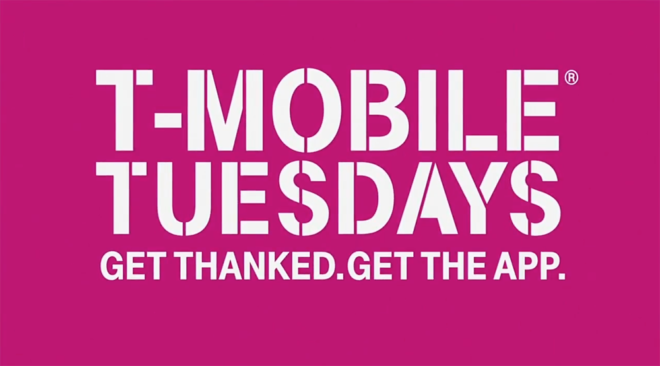 Next week, T-Mobile Tuesdays will gain a big new feature.
T-Mobile has announced that, starting with the January 24 edition of T-Mobile Tuesdays, customers will be able to give select gifts to anyone else. That even includes people on other carriers.
On January 24, T-Mobile customers will receive two discounts of $0.25 off a gallon of gas at Shell (up to 20 gallons) and two free movie rentals from FandangoNOW (up to $5). T-Mo customers can keep one of each for themselves and then show some love to others by gifting them a free rental and some gas savings. You can only use one of each code, so you can't keep both Shell discounts or both FandangoNOW rentals for yourself.
T-Mo customers will be able to share select future T-Mobile Tuesdays gifts, too.
Getting back to next week's gifts, T-Mobile subscribers will also get $15 off a Lyft ride that they can use or give to someone else. This ride is good through Wednesday. New Lyft users can get another $15 credit for use Friday through Saturday.
The grand prize for the next edition of T-Mobile Tuesdays is a $2,500 Shell gift card, and there will be two grand prizes available. Fourteen hundred first prize winners will receive a $25 Shell gift card.
Twenty-five thousand second prize winners will win a $10 gift card to their choice of Amazon, Starbucks, Burger King, or Target, while 25,000 third prize winners will get a $5 gift card to their choice of those four businesses.
Source: T-Mobile, T-Mobile Tuesdays