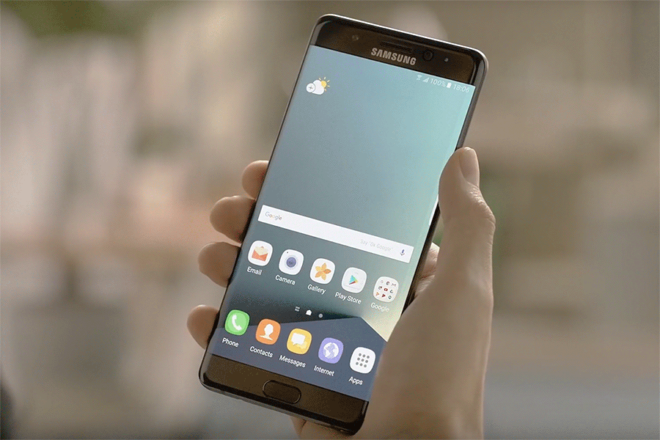 After months of investigations, Samsung today officially revealed the cause of last year's Galaxy Note 7 fires.
Samsung explains that there were two batteries used in the Galaxy Note 7, and that each one had its own defect. The first battery had a design flaw in its upper right corner that could cause electrodes to bend. This could cause the separation between the positive and negative tabs to break down, which could then cause the battery to short circuit.
The second battery suffered from a manufacturing issue. Specifically, Samsung says that it had a welding defect that could cause the battery to short circuit and overheat.
During its investigation, Samsung had 700 people testing 200,000 Note 7 phones as well as 30,000 batteries. Samsung tested many different features of the Note 7 in an attempt to pin down the cause of these fires, including the fast charging, wireless charging, and iris scanner. Samsung also brought in three outside firms — UL, Exponent, and TUV Rheinland — to also test the Note 7 batteries. The results of these firms' reports can be found here.
Now that it confirmed the cause of the Note 7 fires, Samsung is putting steps in place to ensure that it doesn't repeat this whole fiasco. These preventative measures include an 8-Point Battery Safety Check and the formation of a Battery Safety Group that's made up of external advisers and research experts.
While most consumers have moved on from the Galaxy Note 7, it's good that Samsung has come clean with the results of its investigation into the Note 7 fires. Not only does it satisfy the curiosity of everyone that'd been following the Note 7 mess, but the company has vowed to take steps to prevent this from happening again. This whole Note 7 incident is likely to hang over Samsung for a while, though, so don't be surprised if the company continues to hammer on its battery safety measures when it introduces its next flagship.