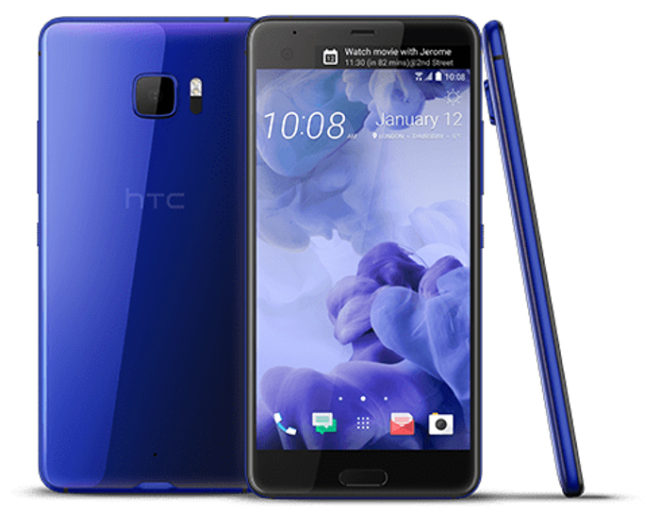 UPDATE: HTC has confirmed to me that VoLTE and Wi-Fi Calling on the HTC U Ultra will work on T-Mobile.
HTC's newest hero Android phone is here.
The HTC U Ultra debuted today with a high-end spec list and some other notable features. The body of the U Ultra is a bit different from last year's metal HTC 10, boasting a glass shell that HTC describes as "liquid surface."
Another major feature of the U Ultra is its secondary display. This 2.05-inch 160×1040 screen sits above the U Ultra's main 5.7-inch 2560×1440 display and can offer quick access to things like your top contacts, app shortcuts, notifications, and more.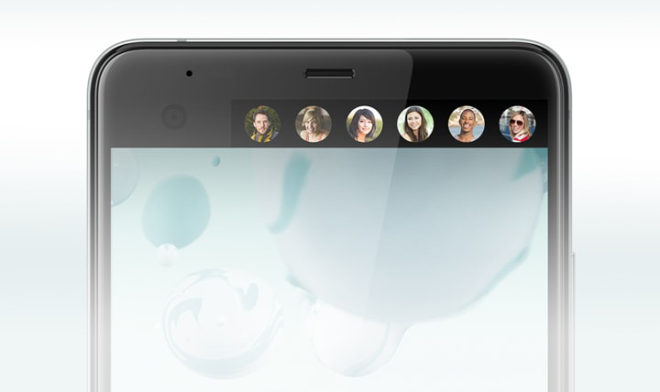 Shifting around to the back of the phone, the HTC U Ultra has a 12-megapixel rear camera that HTC says "builds on and improves" the camera found in the HTC 10. Included with the U Ultra's camera with phase detection autofocus, laser autofocus, optical image stabilization, a sapphire lens, and a dual tone LED flash. There's also a 16-megapixel camera on the front of the U Ultra.
HTC is also touting the U Ultra's USonic feature, which the company says "analyzes your inner ears with a sonic pulse, and then adapts to you." HTC is throwing in a pair of USB-Type C U Sonic earphones with the purchase of the U Ultra.
Another highlight feature of the HTC U Ultra is Sense Companion. This AI assistant analyzes your usage patterns and makes recommendations based on them. For example, it might tell you to dress warmly and leave early for work if there's snow, or recommend a restaurant when you're away on vacation.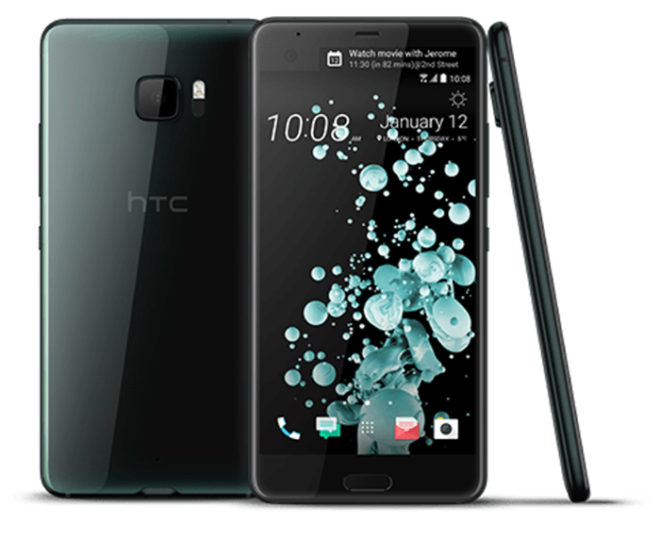 Rounding out the spec list of the HTC U Ultra is Android 7.0, a quad-core Snapdragon 821 processor, 4GB of RAM, 64GB of built-in storage, a fingerprint reader, and a microSD slot for adding more storage. There's also a 3000mAh battery and Quick Charge 3.0 support.
HTC is selling the U Ultra unlocked from its own website, and HTC says that the U Ultra includes GSM 850/900/1800/1900MHz, 3G UMTS AWS/850/900/1900/2100, and 4G LTE bands 1/2/3/4/5/7/8/12/17/20/28/38/39/40/41 along with 2CA and 3CA. HTC also includes VoLTE and Wi-Fi Calling in the U Ultra's spec list, and while HTC hasn't yet responded to my question specifically about T-Mobile, HTC has supported those features on T-Mo with past unlocked phones.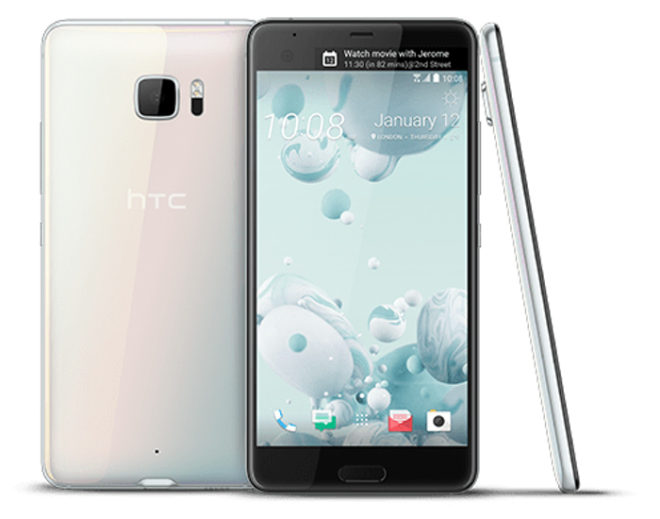 The unlocked HTC U Ultra is now available for pre-order from HTC.com for $749. It'll begin shipping in mid-March.
HTC's new U Ultra is an attractive device, swapping out the metal body of the HTC 10 for a glossy glass shell. It's got a pretty respectable feature set, too, and overall this package should be worth a look for anyone that's been waiting for a new high-end phone from HTC. The one downside is that there's no word about any US carrier launches, so if you do want the U Ultra, you may have to live the unlocked lifestyle.
Source: HTC