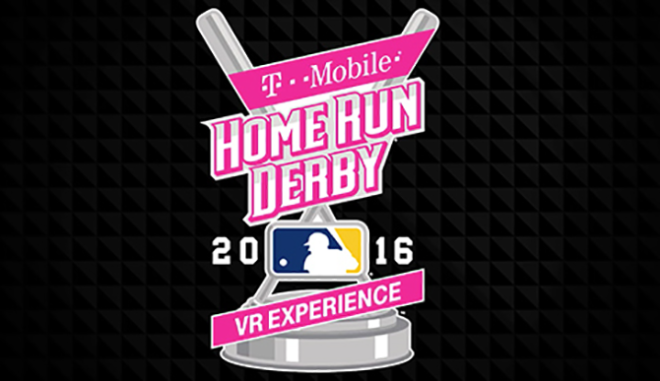 T-Mobile is once again a major sponsor of the MLB Home Run Derby, and T-Mo is celebrating with several special happenings.
First up, T-Mobile stores will be offering Home Run Derby VR Experiences starting tomorrow, July 8. You can visit one of 2,200 T-Mobile stores across the U.S. to stop on a virtual reality headset, see what it's like to hit a home run, and compete with your friends to see who can score the most points.
You can do almost anything in #VR!! Go hit homeruns in @TMobile stores all summer!! https://t.co/2pn3CjJ6Jy pic.twitter.com/EG11p4Nzyc

— John Legere (@JohnLegere) July 7, 2016
T-Mo will also be offering a "Social Lounge" that'll gather the Twitter, Periscope, and Facebook Live accounts from the MLB and hosted by All-Star player Dexter Fowler, giving you an easy way to keep up with all of the action.
T-Mobile's got a couple of giveaways planned, too. During the Home Run Derby, each home run ball will be worth $1,000, and the bonus magenta balls will be worth $2,000 apiece. At the end of the Derby, T-Mo will donate up to $500,000 to the Boys & Girls Clubs of America and youth baseball initiatives chosen by the winner of the Derby. Each player in the Derby will be able to donate $10,000 of the jackpot to a youth baseball initiative of their choosing, too, so there will be plenty of giving happening.
Finally, T-Mobile is holding a contest for MLB fans. The T-Mobile Home Run Derby Bracket Challenge will give one winner tickets to Game 1 of the 2016 World Series. After the Home Run Derby participants are announced, you'll be able to enter your predictions for the Derby through July 11 at 7:59 pm ET. You'll do so on the MLB's website. The 2016 Home Run Derby will take place on July 11 at 8:00 pm ET.
Source: T-Mobile