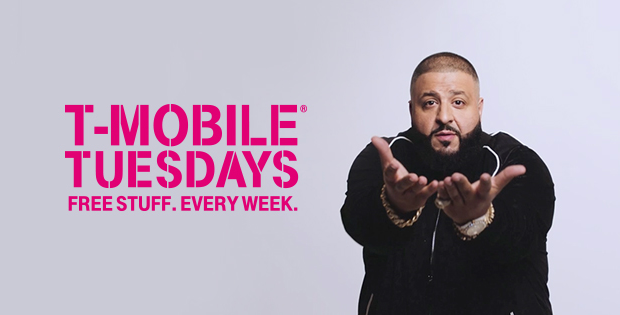 UPDATE: John Legere said in a Periscope stream that T-Mo has given away more than one million gifts through today's T-Mobile Tuesday.
T-Mobile Tuesday is here again, and it appears as though the server issues that've plagued some of the previous Tuesdays have come with it.
Many T-Mobile customers are reporting that they're being greeted with an error message when trying to use the T-Mobile Tuesdays app to redeem their free gifts. The error message is the same one that we've seen in past weeks, saying "This is awkward… It's not your fault though. There was an error attempting to contact the server. Try refreshing the page." Some users say that their app is telling them to come back on Tuesday, but that's obviously an error, too.
@TMobile @TMobileHelp when will this work? I hope I can access my rewards for today! Was looking forward to them. pic.twitter.com/Wy0L7smoPq

— Raj Kothari (@Historify_) June 28, 2016
@JohnLegere @TMobileHelp . Thank you for trying, this app just does not work. Uninstalling. Thank you tho! pic.twitter.com/0MHcrKTWvV

— Shamus Ryan Hayes (@hayess164) June 28, 2016
Once again, John Legere has urged anyone encountering issues with getting their T-Mobile Tuesdays gifts to engage with @TMobileHelp on Twitter or call 611.
Wow! So much thanking going on, and in multiple ways! If you haven't gotten thanked yet, direct message @TMobileHelp or call 611!

— John Legere (@JohnLegere) June 28, 2016
It's disappointing to see that the T-Mobile Tuesdays app is having issues for another week. T-Mo appears to be working to resolve the server issues and ensure that everyone that wants their free gift codes gets them, but there are probably still quite a few customers that are flustered about encountering issues with the T-Mobile Tuesdays app again today. Here's to hoping that this week's server errors get taken care of quickly.
As a reminder, today's T-Mobile Tuesdays gifts include a free small Wendy's Frosty, a VUDU movie rental, a free movie ticket from Fandango, and a one-year subscription to Bon Appétit.
How is T-Mobile Tuesday going for you so far?
Thanks, Telnetport!