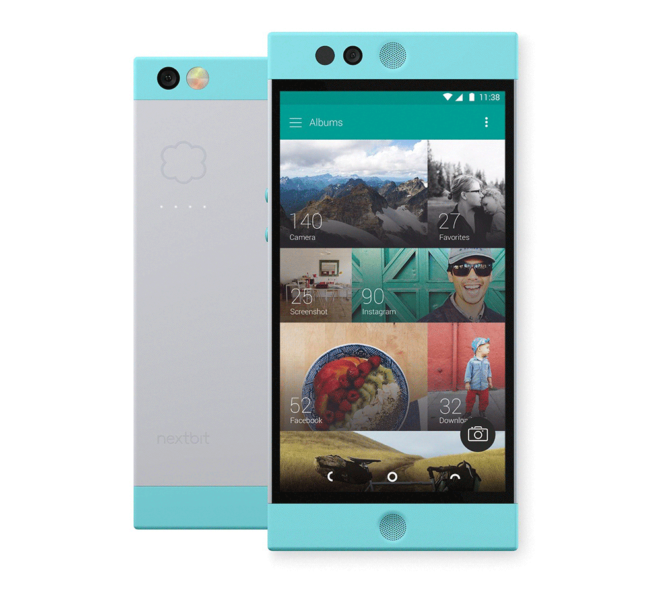 If you're in the market for an affordable new Android phone, you may want to point your browser to Amazon.
The Nextbit Robin is now on sale at Amazon for $299.99, which is $100 off its regular price and matches the phone's early bird Kickstarter price. The sale — which will be good for two weeks — applies to both the Mint and Midnight versions of the Robin, and because the phone ships from and is sold by Amazon, Prime members can get free two-day shipping on their new device.
The design of the Nextbit Robin isn't the only thing that's unique about it. The phone also has a special way of managing storage that relies on its 32GB of local storage and 100GB of cloud storage. When the Robin senses that you haven't accessed an app or photo in a while, it'll push that item up to the cloud to free up storage on your phone. When you decide that you want to access something that's in the cloud, though, you can quickly pull it down onto your device.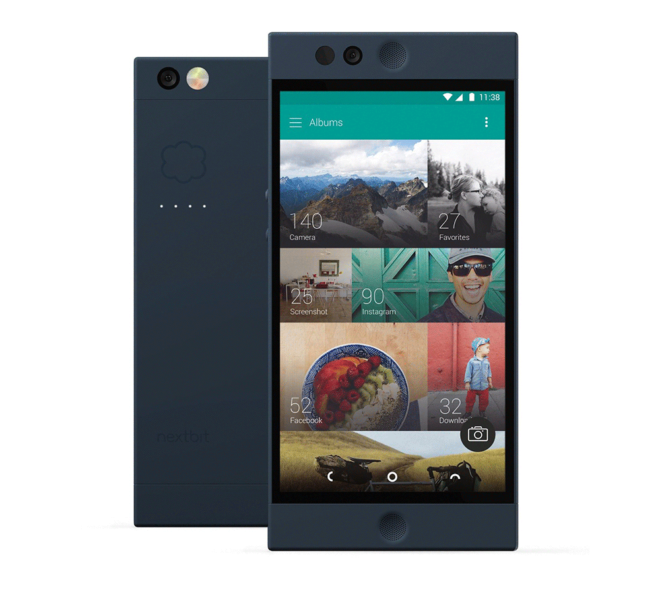 In terms of straight-up specs, the Nextbit Robin runs Android 6.0.1 on a 5.2-inch 1920×1080 display. It's got 13-megapixel rear and 5-megapixel front cameras, front-facing speakers, and a fingerprint reader on its side. Inside of the Robin lives 3GB of RAM, NFC, and a hexa-core Snapdragon 808 processor. Also included is a USB Type-C port for charging the Robin's 2680mAh battery.
The Nextbit Robin comes unlocked and includes support for HSPA 850/900/1700/1800/1900/2100 and LTE bands 1/2/3/4/5/7/8/12/17/20/28. The Robin does support T-Mo band 12 LTE and VoLTE, but Wi-Fi Calling support isn't there. That's kind of disappointing, but if you can live without Wi-Fi Calling, the Nextbit Robin could be worth a look. To see the Nextbit Robin in action, you can watch PhoneDog's hands-on video below.
Sources: Nextbit Robin Mint, Nextbit Robin Midnight