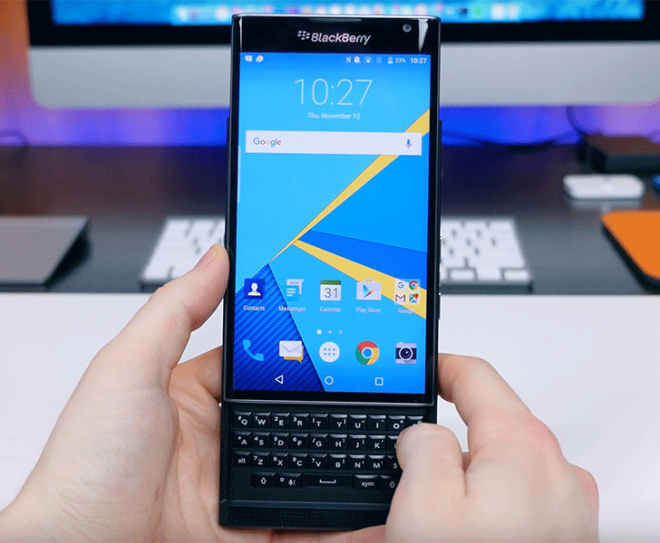 T-Mobile pushed a nice update to its BlackBerry Priv last month that included battery life improvements, but most Priv owners are probably more interested in their Android 6.0 Marshmallow update and when it'll arrive. Well if you registered for BlackBerry's Android 6.0 beta for the Priv, you'll soon get your Marshmallow treat.
Nathan Webster, manager of the BlackBerry Beta Program, has announced that T-Mobile BlackBerry Priv owners will be getting their invites to begin testing Android 6.0 in the next 24 hours. Unfortunately, BlackBerry says that its testing program is currently full, so you'll have to join the waitlist if you're not already enrolled.
@BlackBerry #PRIVMarshmallowBeta check for an update as we have set you up with another build. @TMobile registrants: invites coming in 24h

— Nathan Webster (@NathanWebsterBB) April 21, 2016
Meanwhile, if you bought your Priv directly from BlackBerry and you're already in the Marshmallow preview, you should be seeing a new build hit your phone soon.
BlackBerry previously said that its Priv Marshmallow test would start in the second week of April and last for 4 to 8 weeks. There's currently no public release date for the Priv's Android 6.0 update, as BlackBerry must test the update and make sure that there are no major bugs before pushing it to the public. So for now, anyone that's not in the Priv Marshmallow beta test will just have to be jealous of those that are enrolled and hope that the public rollout comes quickly.
Are any of you enrolled in the BlackBerry Priv's Android 6.0 beta test?
Via: Android Central
Source: @NathanWebsterBB