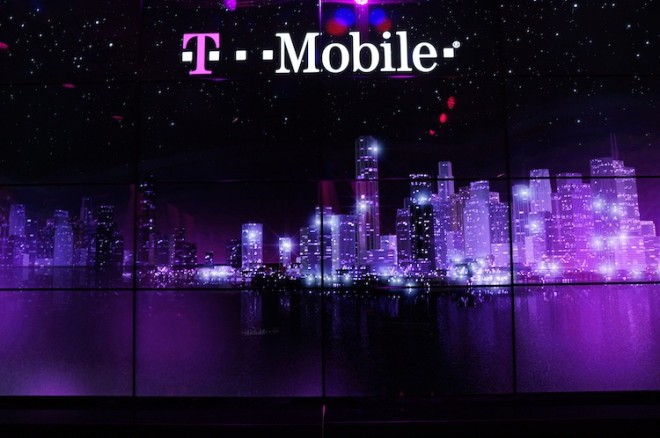 We'll have to wait for T-Mobile's Q1 2016 quarterly earnings announcement to find out just how John Legere and Co. performed in the first few months of 2016, but today a research firm shared its prediction of T-Mo's Q1 activity.
Consumer Intelligence Research Partners has issued the results of a report in which it surveyed 500 US consumers that activated a new or used phone between January and March. CIRP reports that T-Mo gained 42 percent of its new customers in Q1 from competing carriers, which is far more than any other. To compare, CIRP's survey showed Sprint capturing 30 percent of its new customers from other carriers, while Verizon gained 14 percent and AT&T got 10 percent.
CIRP's report also suggests that 6 percent of T-Mobile's growth in the quarter came from first-time phone buyers, while that number was 9 percent for AT&T, 3 percent for Verizon, and 0 percent for Sprint. Finally, today's report says that Sprint lost the most customers to other carriers, with 27 percent of its subscribers jumping ship. T-Mobile is said to have lost 18 percent of its customers, with Verizon at 17 percent, and AT&T at 16 percent.
Taking all of those numbers into account, CIRP suggests that T-Mobile saw solid gains in the first quarter. Here's what Josh Lowitz, CIRP co-founder, had to say about the results:
"Once again, T-Mobile showed it can attract significant numbers of new customers, while retaining its current ones. It attracted new customers from other carriers at an astonishing rate, attracting another 42% of their base of existing customers who activated a phone in the quarter. Sprint also gained a significant percentage of customers relative to its base, but lost almost as many. AT&T and Verizon saw existing customer losses slightly exceed gains, and only with the addition of first time phone buyers, did they grow slightly."
CIRP isn't the only firm that's predicting a good quarter for T-Mobile, as Wells Fargo Securities recently suggested that T-Mobile has had a good start to the year and that Magenta should get the 900,000 postpaid adds that Wall Street expects it to reach in Q1 2016. T-Mobile's exact numbers won't be shared until its Q1 2016 quarterly earnings report comes out, but for now, it's sounding like T-Mobile's string of big quarterly performances could continue into 2016.
Via: FierceWireless
Source: CIRP