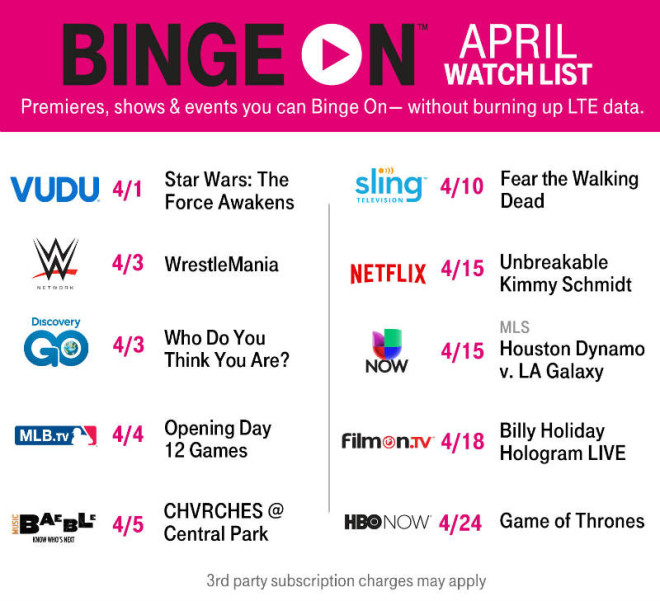 With April just a few days away, it's exciting to know which shows you can expect to see on your TV screen. And if you want to stay in on all the fun, T-Mobile is offering its Binge On April Watch List for all the premieres, shows and events you can watch without worrying about consuming your allotted LTE data.
Here is the schedule for April:
April 1: Star Wars: The Force Awakens on Vudu
April 3: WrestleMania on WWE Network
April 3: Who Do You Think You Are? on Discovery GO
April 4: Opening Day 12 Games on MLB.tv
April 5: CHVRCHES @ Central Park on Baeble
April 10: Fear the Walking Dead on Sling Television
April 15: Unbreakable Kimmy Schmidt on Netflix
April 15: Houston Dynamo v. LA Galaxy on Univision NOW
April 18: Billy Holiday Hologram LIVE on FilmOn.tv
April 24: Game of Thrones on HBO NOW
Which of these shows are you most excited for?
Source: T-Mobile Newsroom