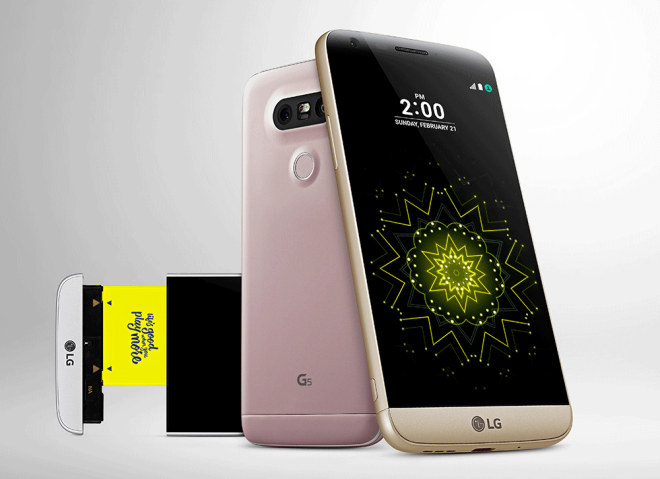 Following the G5's announcement last month, LG has now shared some info on when its new Android flagship will launch.
The LG G5 will hit the US in early April, LG says, and it has reaffirmed that the G5 will be available on T-Mobile. LG hasn't spilled a precise launch date or any pricing details, though. Those will likely come from the carriers themselves closer to launch.
LG also revealed today that it'll have a special launch promo to go along with its new phone. For a limited time, G5 buyers will receive a free second battery for their new phone as well as a battery charging cradle to keep that second battery juiced up.
As a refresher, the LG G5 boasts a 5.3-inch 2560×1440 display, Snapdragon 820 processor, 4GB of RAM, 32GB of storage, a microSD slot, and a 2800mAh battery. The G5 also has an 8-megapixel front camera as well as a dual rear camera setup offers a 16-megapixel main sensor as well as a second 8-megapixel 135-degree wide angle lens. Another one of its highlight features its it modular design, which lets you pop off the bottom of the phone and attach add-ons, like the LG Cam Plus that offers a camera grip, physical camera controls that include zoom and shutter toggles, and an additional 1200mAh battery pack.
Are any of you thinking about picking up the G5 next month?
Source: LG