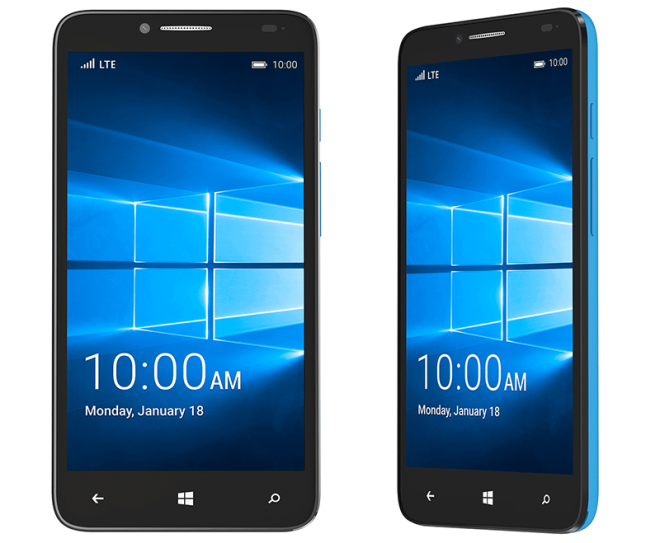 T-Mobile's Windows phone lineup is officially a bit larger today, because the Alcatel OneTouch Fierce XL with Windows 10 is now available.
The new Windows 10 version of the Fierce XL is listed with a price of $0 down 23 monthly payments of $5.84 apiece, and 1 payment of $5.67, which works out to equal its $139.99 full retail price. T-Mo has said that the Fierce XL will be available in stores in addition to being sold online, so you should be able to swing by your friendly neighborhood T-Mo shop to check one out in person if you'd like.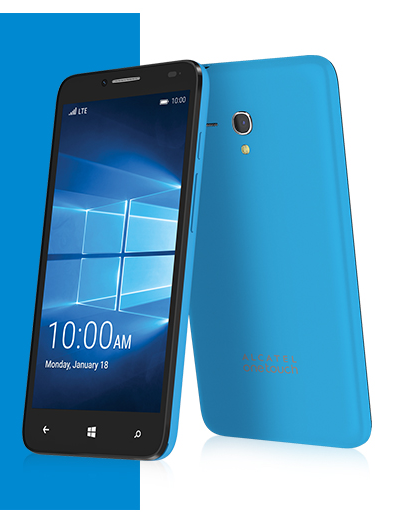 As for its specs, you're looking at a Windows 10 phone with a 5.5-inch 1280×720 display, 8-megapixel rear camera with flash, 2-megapixel front-facing camera, 16GB of built-in storage, and a microSD slot for adding more storage. The Fierce XL also touts a quad-core Snapdragon 210 processor, 2GB of RAM, and a 2500mAh battery.
The Fierce XL is T-Mobile's first Windows 10 smartphone, and it's nice to see another Windows handset hitting T-Mo's shelves. It may not be a super high-end device, but it does bring more variety to T-Mobile's lineup of phones. I'm also liking its bright blue backside, which is reminiscent of the cyan Windows phones that Nokia used to offer.
So now that the Fierce XL is finally available, are any of you going to pick one up?
Source: T-Mobile