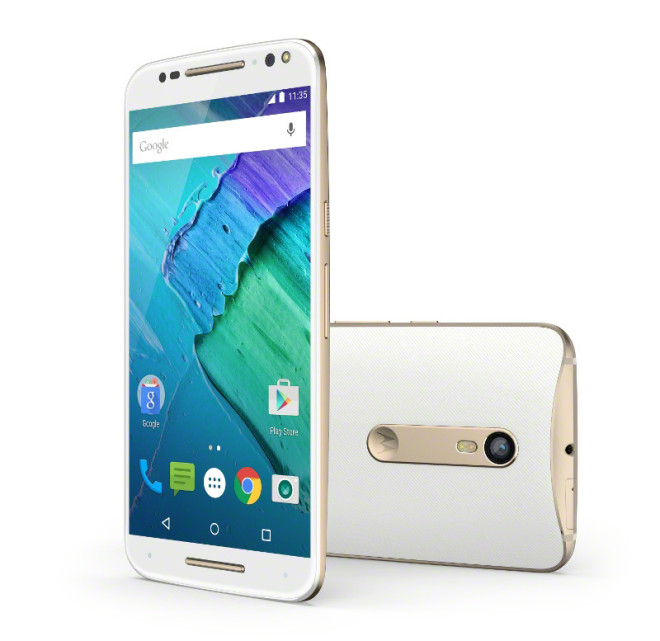 Another smartphone deal has surfaced. This time it's the Moto X Pure Edition that's getting discounted, with Amazon knocking $100 off the device's asking price. That means that you can get the black or white Moto X Pure Edition with 32GB of storage for $349.99. If you'd prefer a more premium backside, Amazon is also discounting the 32GB model with a bamboo back, pricing it at $379.99.
This Moto X Pure Edition is factory unlocked and comes with a warranty. And while this device isn't being sold by T-Mobile, Motorola has said that its Android 6.0 update will add support for T-Mo band 12 LTE. While the update doesn't appear to have rolled out to T-Mobile users quite yet, some xda-developers forum users have sideloaded it and report that band 12 LTE is indeed working. Unfortunately, there's still no word on when or if Wi-Fi Calling will be enabled.
Motorola's Moto X family of phones have always been about offering a high-end experience for an affordable price, and the Moto X Pure Edition is no different. There are lots of solid deals on Android smartphones to be had right now, including $50 off Google's Nexus phones, but the Moto X Pure Edition is worth a consideration as a sub-$400 phablet. However, since this is an Amazon Deal of the Day, you've only got a little more than 13 hours to decide if you're going to take advantage of the sale.
Source: Amazon