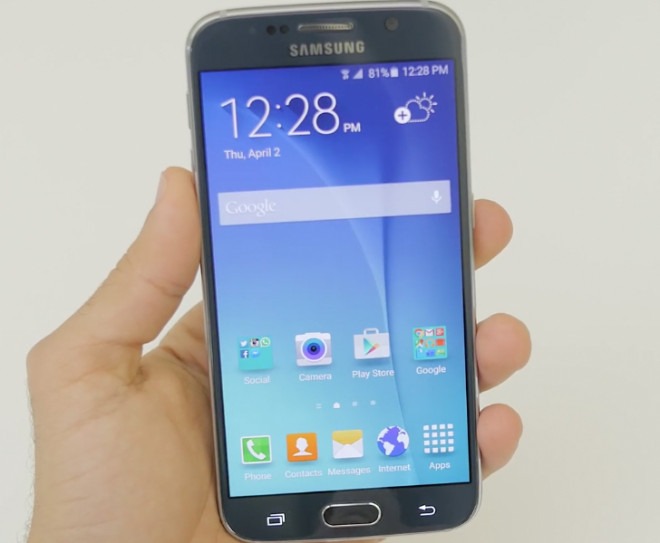 UPDATE: Amazon is sold out of the Galaxy S6, but eBay seller robertsdigital is offering a bundle with the same 32GB unlocked Galaxy S6, wireless charging pad, and clear cover for $389.99.
T-Mobile is currently offering the Galaxy S6 for $0 down and $0 payments with eligible trade-in, but if you don't have a trade-in or just want to buy your GS6 outright, Amazon has a deal you may want to check out.
Amazon is selling the Samsung Galaxy S6 for $399.99. This is the unlocked US model that Samsung sells on its online store, but Samsung is asking $599.99 for the device. The GS6 is model SM-G920TZKAXAR and it includes 32GB of built-in storage as well as support for HSPA bands 1, 2, 3, and 4 as well as LTE bands 1, 2, 3, 4, 5, 7, 12, 17, and 20.
Amazon says that orders of the Galaxy S6 will take an extra day or two to process and that free Prime shipping will take four to five days. You can still order one if you're interested, though.
If HTC is more your style, the company is offering a big discount on its One M9 for Cyber Monday. You can snag a One M9 from HTC's online store for $389.40, down from $649 (discount will appear in the cart). This price applies to the unlocked version as well as the T-Mobile model. The unlocked One M9 supports LTE bands 2, 3, 4, 5, 7, 12, 13, 17, 29, and 30, while the T-Mobile version includes LTE bands 2, 3, 4, 7, 12, and 17.
Both of these deals will only last through the end of today, November 30, so you'll need to act fast if you're thinking about taking advantage of them. While both the Galaxy S6 and One M9 will probably be replaced by new models in the first half of 2016, they're still solid devices with high-end specs that should serve buyers well for a while.