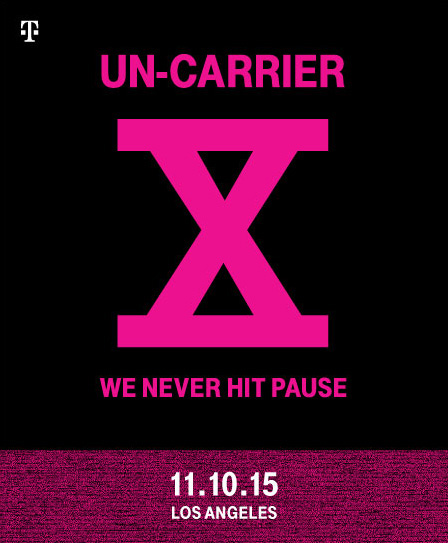 UPDATE: Another source of Evan's says that Un-carrier X might offer unlimited video streaming over 4G without using up your LTE data first.
UPDATE 2: John Legere has responded to the Un-carrier X rumors with a short message: "Keep trying ;-))"
UPDATE 3: And now Evan Blass has fired back with more info on the service: It's reportedly called BingeOn and it supports Netflix, HBO, Hulu, and Sling, all of which may offer discounts.
ORIGINAL: Just a couple of days after T-Mobile officially announced that its Un-carrier X move for November 10, details on what that move might be have leaked.
Prominent leaker Evan Blass says that Un-carrier X will enable "unlimited high speed data for watching select video services." The full list of streaming services that'll be included remains to be seen, but Blass does specifically name Netflix and HBO as being a part of Un-carrier X.
Given T-Mobile and John Legere's teases about Un-carrier X, it's no surprise to hear that the next big Un-carrier move will be focused on movies and other video content. It sounds like Music Freedom, but for movies. Streaming movies from Netflix and HBO is likely going to be much more data intensive than streaming music, which might lead some to raise concerns about the quality of the service. T-Mobile has advertised its network as being "designed data-strong," in the past, though, and I wouldn't be surprised if this came up in some way during the announcement.
So what do you think of this leak? Does it make you excited for Un-carrier X?
Source: @evleaks