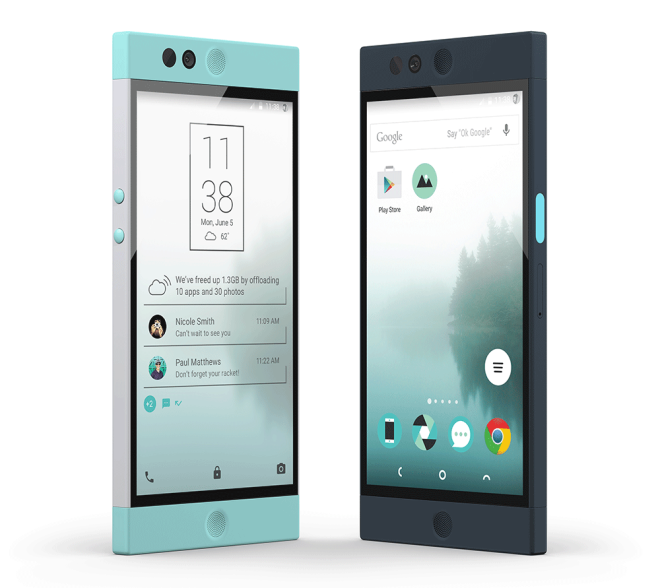 HTC's flagship One phones are often lauded for their design and their clean, attractive hardware. Now one of the men behind some of HTC's One designs is back with a new company and a new phone.
Nextbit today introduced the Robin, an Android phone with a unique storage system. The Robin comes with 32GB of built-in storage as well as 100GB of cloud space that's utilized for apps and content that you don't regularly use. If the Robin determines that you may not need something on your phone because you don't use it often, it will automatically upload the content to the cloud. If you decide that you want it back on your phone, you simply tap on the app or content that you want to download and it'll be loaded back onto your device.
Getting back to design, the Nextbit Robin is an attractive phone. It's got a metal shell on its rear as well as two polycarbonate blocks at its top and bottom. The square body houses two round, indented front-facing speakers and a 5-megapixel front camera, as well as circular volume buttons on one side and an oblong power button and fingerprint reader on the other side. The back of the phone is home to a 13-megapixel rear camera with phase detection autofocus and RAW support as as well as four LEDs that light up when you're connected to the cloud. The bottom of the unit houses another lone LED that'll alert you to incoming notifications as well as a USB Type-C charging port.
When it comes to specs, the Nextbit Robin offers a 5.2-inch 1920×1080 LCD screen, 13-megapixel rear and 5-megapixel front cameras, a Snapdragon 808 processor, 3GB of RAM, NFC, a a 2680mAh battery. It runs "the newest Android" beneath what appears to be a custom Android UI, but Nextbit promises that the Robin has no bloatware. And if you'd like, you can take advantage of the Robin's unlocked bootloader to install a custom ROM, which won't void your warranty.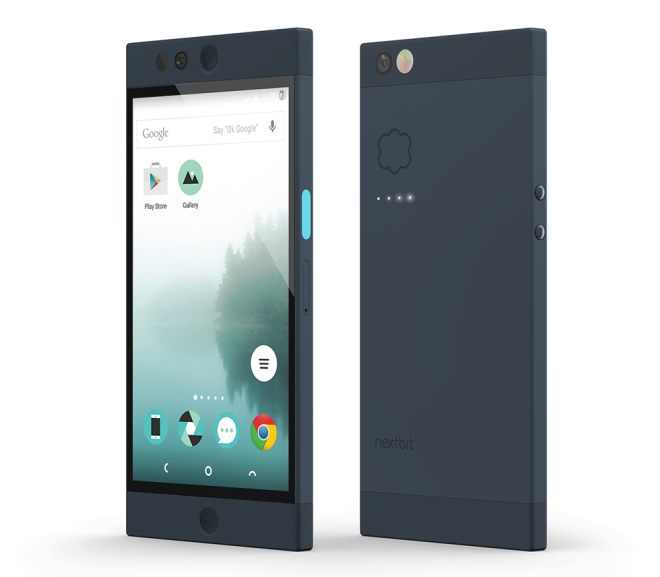 The Nextbit Robin's connectivity capabilities include GSM 850/900/1800/1900, WCDMA 850/900/1800/1900/2100, and LTE bands 1/2/3/4/5/7/8/12/17/20/28. So while you're only getting HSPA on 1900MHz with the Robin, you do get support for all three of T-Mobile's LTE bands. And because the Robin comes unlocked, you can just pop in your SIM and go.
The Nextbit Robin is available on Kickstarter, so you've got a few different buying options if you're interested in the device. The cheapest is a $299 Early Adopter Special that includes a phone and charger, but that's limited to 100 units. The regular Kickstarter Special offers the same goodies for $349 and is available to all. Then there's a $399 True Rebel Special that also includes a case can vinyl mascot toy, and a Double Kickstarter Special that includes two phones.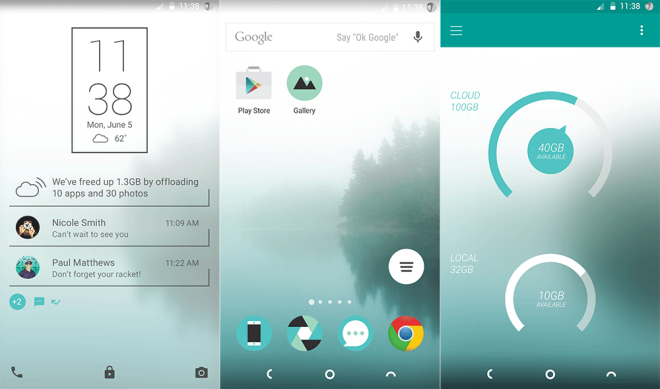 Nextbit says that Early Adopter Special units will be delivered in January 2016, while all other orders should go out in February.
Nextbit's Robin is part of an ever-growing category of "affordable flagships" that also includes devices like the ZenFone 2 and Moto X Pure Edition. It's great to see this category continue to grow because it offers quality phones for prices that are often less than traditional flagship phones, and it makes buying an unlocked phone easier to do. The Nextbit Robin looks like a solid addition to this group, offering good looks and respectable features for $349.
What do you think of the Nextbit Robin?
Source: Nextbit Robin (Kickstarter)