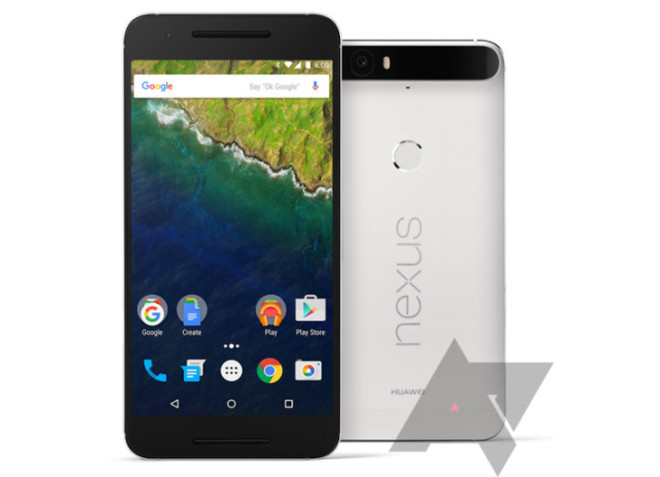 We already know that Google is holding an event on September 29 at which new Nexus phones will likely be unveiled. Now we've got a pretty good idea of what one of the new phones will look like, too.
A render of the Huawei Nexus 6P has been shared by the folks at Android Police, showing a device that's got Huawei and Nexus branding as well as a fingerprint reader on its backside. Also on the rear of the phone is a hump at its top that holds the phone's camera and its flash. Meanwhile, the front of the phone offers a pair of speakers.
The Huawei Nexus 6P is rumored to feature a 5.7-inch display, Snapdragon 810 processor, and 32/64/128GB of storage. There's no word on how friendly it'll be with T-Mobile's network, but the Nexus 6 included bands 2, 4, and 12, and considering how Google is using T-Mobile's network for Project Fi, I wouldn't be surprised to see the Nexus 6P include strong support for T-Mo's network as well.
Source: Android Police