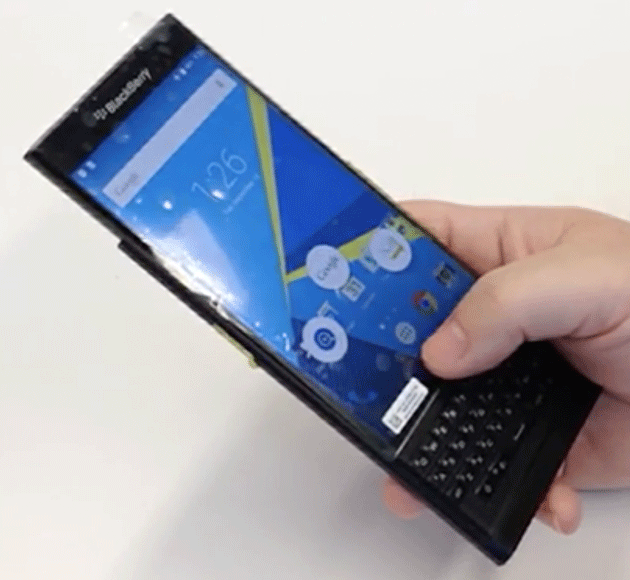 Another day, another BlackBerry Venice leak. This time around, we're getting a look at the Venice on video thanks to Baka Mobile, a retailer for Canadian carrier Bell Mobility.
In the four minute video, we're given looks at both the BlackBerry Venice's software and hardware. On the software side, we can see a version of Android that looks mostly stock, but has a few notable tweaks. For example, when you use the shortcut to launch Google Now by sliding your finger up from the apps button, you're presented with buttons for BlackBerry Hub and BlackBerry Search in addition to Google Now. The video also shows that the Venice has Tap to Wake functionality.
Switching to hardware, the Venice has a power/lock button its left side as well as volume buttons and a convenience key on its right side. Up top lives microSD and SIM slots, and the bottom of the phone houses its microUSB and headphone ports. If you slide up the phone's screen, you'll see its physical keyboard that doubles as a trackpad. The person in the video notes that the Venice is "comfortable" to hold while its screen is slid up and that it's not too bottom-heavy.
The BlackBerry Venice is currently rumored to be slated for a launch on T-Mobile — and other US carriers — in November. While it may seem that most everything about the phone has leaked, BlackBerry may still have one or two goodies up its sleeve. Plus, you don't really know a phone until you get your hands on it, so we'll have to wait until the Venice actually launches before making any judgments about it.