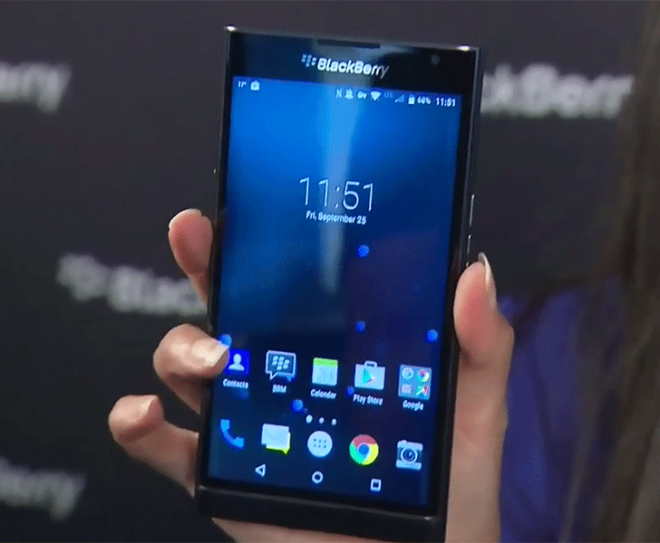 So far, the rumor mill has been the one that's provided us with peeks at the BlackBerry Priv. Now that the Android slider is officially official, though, BlackBerry itself is more than happy to show off its upcoming device.
BlackBerry CEO John Chen took some time to show the BlackBerry Priv to BNN today, giving us our first official look at the device in action. Chen spends a little time swiping through the device, then goes on to talk a little — and I do mean a little — about its specs, saying that it's got a 5.5-inch display with curved edges and "the latest specs," including an unspecified processor from Qualcomm.
This new hands-on video is notable because not only does it give us a close look at the BlackBerry Priv, but also because it spills a couple of the Priv's spec details. Unfortunately, most of the Priv remains a mystery. BlackBerry has said that the Priv will launch later this year and that it's working with all of the major carriers on the distribution of the Priv. Past reports have suggested that T-Mobile will be among the carriers that offer the Priv, so if you're jonesing for an Android phone with a physical keyboard, then this'll be one — and maybe the only — option.
To check out the John Chen's hands-on video with the BlackBerry Priv for yourself, hit up the link below.
Source: BNN