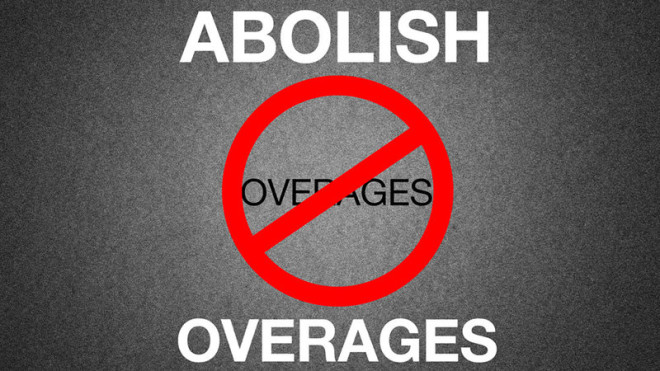 Last year, John Legere launched a petition in an effort to get AT&T, Sprint, and Verizon to end overages just like it had done. Legere promised to "send a message that they won't be able to ignore" if the petition reached 250,000 signatures, and now it's done just that.
Legere's Change.org petition is sitting at 259,066 signatures as of this writing, which the T-Mobile CEO says makes it the No. 1 technology petition on the website. Now that the petition has amassed one quarter of a million names, Legere is following through on his promise and wants our help deciding what type of message to send to the other three major US carriers:
Skyline Takeover: Display a huge copy of the Change.org petition and its signatures on a building in AT&T, Verizon, or Sprint's home market.
Skywriting: Skywrite a message over the headquarters of the other carriers.
Overage Counter: A live counter that'll show a running tally of the amount of money that customers of the other carriers have spent in overages. The counter will be placed in the middle of a carrier's home market.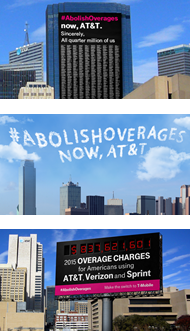 To vote for the message that you'd like T-Mobile to send, you need to hop on to Twitter and post a Tweet with the hashtag #tmobileskyline, #tmobileskywriting, or #tmobileoveragecounter. You'll be able to vote during the coming week, and once the time is up, T-Mo will tally up the votes and put into action the winning message.
We've seen the other three US carriers follow in T-Mobile's footsteps with many of its Un-carrier moves, but abolishing overages doesn't appear to be one change that they're interested in taking. And while we'll have to wait and see if some skywriting or a live overage counter will finally get them to let their customers live an overage-free life like the Magenta Army, these messages will at least highlight the fact that the other three major US carriers are still milking their subscribers for overage charges.
Which message do you want to see T-Mobile send to its competition?
Source: T-Mobile