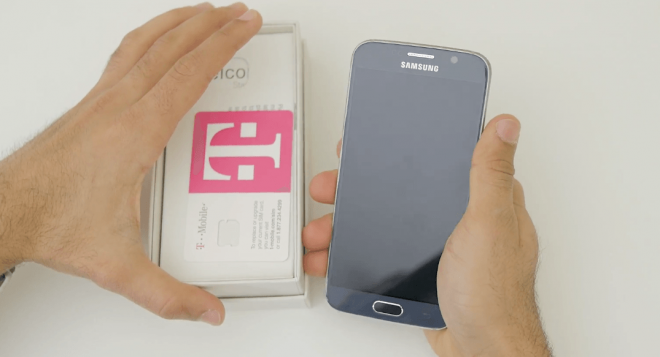 T-Mobile is now running a sale on several of its devices that includes entry-level devices like the iPhone 5c and higher-end models like Samsung's Galaxy S6 and S6 edge. Here's the list of several of the discounts that are on offer right now:
Samsung Galaxy S6: $579.99 for 32GB ($99.93 off), $659.99 for 64GB ($100 off), $659.99 for 128GB ($200 off)
Samsung Galaxy S6 edge: $679.99 for 32GB ($99.77 off), $759.99 for 64GB ($99.84 off), $759.99 for 128GB ($199.84 off)
LG G4: $479.76 ($120 off)
iPhone 5c: $249.84 ($79.92 off)
ZTE ZMAX: $149.76 ($48 off)
LG Leon LTE: $99.99 ($39.93 off)
LG G Stylo: $289.99 ($40 off)
Samsung Galaxy S5: $529.92, get $100 more off with code SAVEBIG
There are some nice deals in here, particularly if you're interested in a spacious Galaxy S6 or S6 edge. The 128GB versions of both of Samsung's flagship phones are the same prices as the 64GB models, so you can get get a phone with a ton of built-in storage for a pretty reasonable price.
Several of these discounts are a part of T-Mobile's latest "Summer Shocker" sale, which will run through today, so you may want to act fast if you see any deals that you want to take advantage of.
Source: T-Mobile