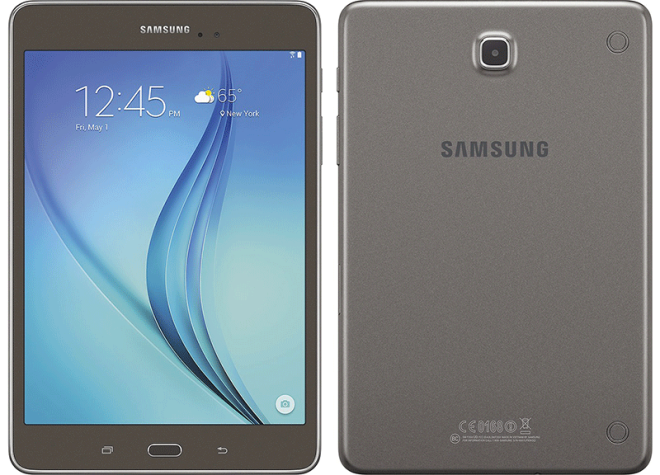 The Galaxy Note 5 and Galaxy S6 edge+ aren't the only new Samsung devices launching at T-Mobile, because the Galaxy Tab A is headed our way, too.
T-Mobile has confirmed that the Galaxy Tab A will launch online and "in participating stores" on August 19. Pricing will be set at $0 down, 23 payments of $13.34, and 1 payment of $13.17, which adds up to a total price of $319.99.
As a refresher, the Galaxy Tab A has an 8-inch 1024×768 Super AMOLED display, 5-megapixel rear and 2-megapixel front cameras, 1.2GHz quad-core processor, 2GB of RAM, 16GB of storage, a microSD slot, and Android 5.0.2 beneath Samsung custom user interface. It'll also include support for LTE bands 2, 3, 4, 7, and 12.
So yeah, the Galaxy Tab A isn't a particularly highly-specced tablet, but having more options is always a nice thing. That's especially true when T-Mo currently offers only two other Android tablets, the Alcatel OneTouch PIXI 7 and LG G Pad F 8.0.
Source: T-Mobile