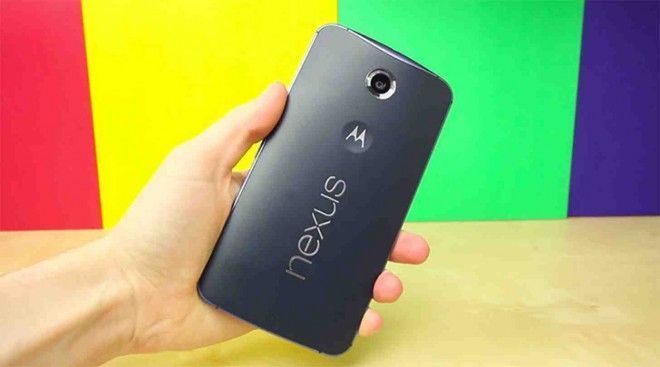 Yesterday Google announced that it would be rolling out monthly security updates to Nexus devices, starting this week with a fix for the Stagefright exploit. The update that includes that fix is build LMY48I, which Google posted to its Nexus factory images page. Unfortunately for Nexus 6 users on T-Mobile, that build isn't meant for use on the magenta network.
Nexus 6 owners on T-Mobile that've flashed the LMY48I build into their devices have found that after installing the update, they're unable to get any cellular connection. The folks at Android Police note that that's because T-Mobile's current Nexus 6 firmware — build LYZ28E — is meant specifically for use on N6's using T-Mobile because it enables T-Mo's Wi-Fi Calling feature. The LMY48I build does not, and so it's possible that N6's with the T-Mo-specific LYZ28E are reacting poorly when their radio firmware is replaced with a generic, non-T-Mo firmware.
It's worth mentioning that T-Mobile has announced a special update with the Stagefright fix, which is build LMY28J. This 24.6MB update started rolling out yesterday, August 5, and will continue to roll out over the air in the coming days. So if you've got a Nexus 6 that's not connecting to the T-Mobile network because you flashed LMY48I, you should probably flash back to LYZ28E and wait for the new, T-Mobile-friendly LYZ28J update hits your device. Once you're back on LYZ28E, you can check for the LYZ28J update by going into Settings > About phone > System Updates > Check now.
Nexus devices often get updates before most other Android devices, and if you don't feel like waiting for the OTA to hit your phone or tablet, you can flash the update using the factory images that Google always posts. However, Google didn't specify that this new LMY48I firmware wasn't meant for T-Mobile users like it did with the past update, and so T-Mo folks desperate for the update ended up nuking their N6's cellular capabilities. Thankfully it's not too painful to go back to the T-Mo-specific firmware and wait for the LYZ28J update to arrive over the air.
Via: Android Police, Reddit
Sources: Google, T-Mobile