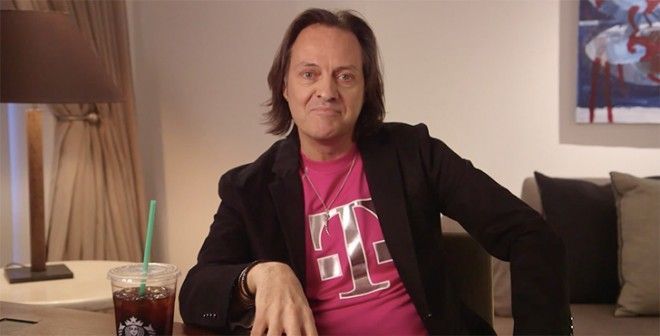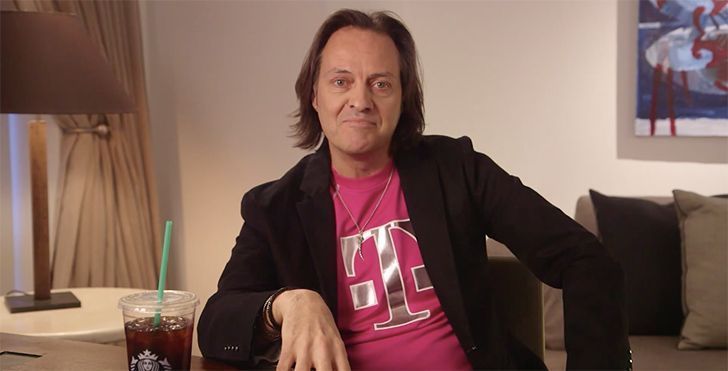 Unlimited data plans are pretty rare in mobile industry nowadays, but T-Mobile is one carrier that does offer that option. Unfortunately, it looks like some Magenta users are taking advantage of that plan in extreme ways. Now John Legere has vowed to stop them.
In a new blog post, Legere says that there are around 3,000 T-Mobile customers — "thieves," as he calls them — that are abusing T-Mo's unlimited 4G LTE plan. The plan comes with 7GB of data for tethering, but T-Mobile has detected that these subscribers are utilizing workarounds to use waaaaaay more than that, in some cases up to 2 terabytes (2048 gigabytes) of data in 1 month. This could have an adverse effect on the network experience of other T-Mobile customers, an so John Legere says he's going to going after the network abusers.
When contacting these offenders, T-Mobile will first give them a warning and hope that they stop gobbling up so much data on their own. If they don't, they'll be moved to an entry-level plan with a limited amount of 4G LTE data.
It's kind of crazy to think that some folks out there are using 2 terabytes of data with their unlimited 4G LTE plan, and it makes you wonder what exactly they're doing with all of that data. T-Mobile advertises its network as being "Data Strong," but I doubt it had planned on some customers using 2TB of data in one month when it was talking up its network's data abilities. John Legere always says that he's all about "removing customer pain points," and now he's doing it again by going after customers that are abusing the unlimited plan so that they can no longer "compromise the network experience" for other T-Mo customers.
How much data do you typically use in one month?
Sources: T-Mobile (1), (2)