It's been a little while since we updated you with the latest sightings from our T-Mobile-obsessed readers. And there are a few to get through in today's network update post. Most is further news of band 12 LTE (700MHz) expansion, some is news of crazy speeds up in Georgia. But either way, it's all good news when we hear of our readers seeing real-life improvements from T-Mobile's efforts at improving its network.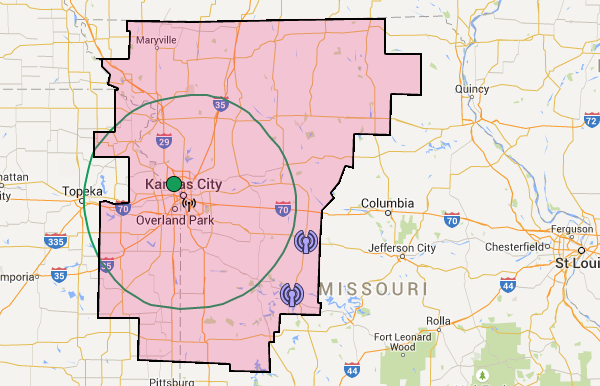 Until relatively recently, Kansas City in its entirety was within a protected TV broadcast channel 51 area. What that meant was that, while T-Mobile owned 700MHz spectrum there, the carrier couldn't roll it out until the TV channel was moved. Thankfully, it looks like that happened over the past week or so. A reader got in touch with us forwarding a message found on ION Television's website which states that the company is "upgrading its technical equipment" requiring customers to re-scan for the ION television free service. ION TV's notice states that the transition occurred around May 29th, just 9 days ago. This should now enable T-Mobile roll out the 700MHz LTE in KC.
We've been informed of band 12 sightings in two areas in California. The first is in Bakersfield. A reader got in touch and informed us of improved indoor coverage there.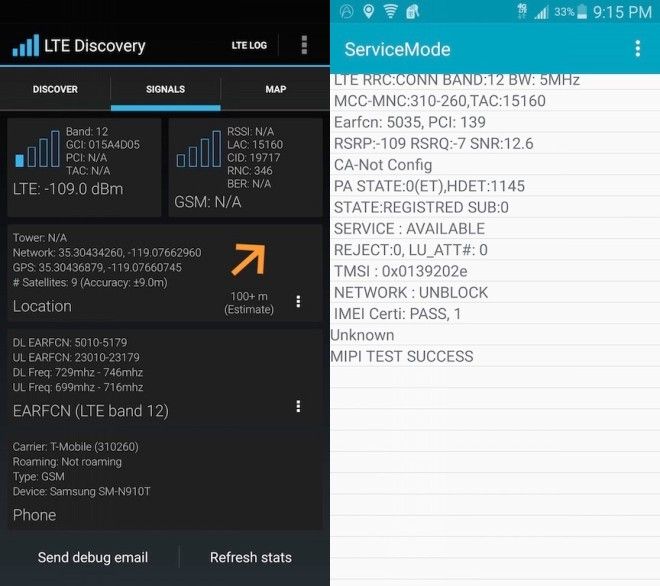 The second was an area around Paramount and Bellflower, further south.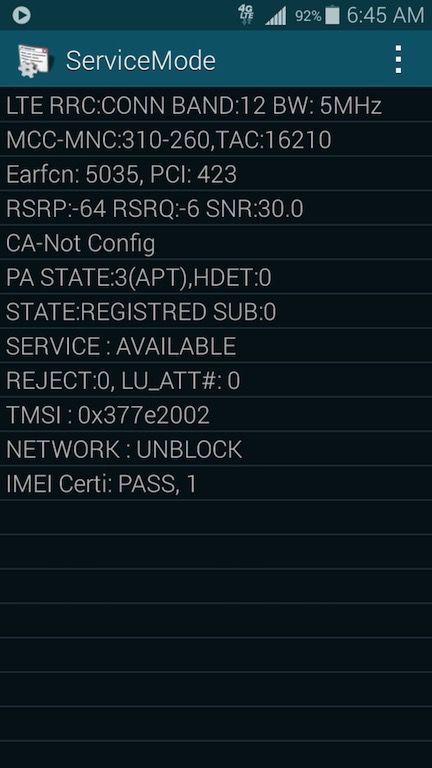 Both areas are within markets where T-Mobile owns – and can deploy – band 12 LTE. The fact it has reached both of the mentioned markets shows how fast the carrier is rolling out the lower frequency network in California. Just using DanRant's map as a rough reference, it's clear the company's network technicians have been busy in the State.
One of our readers from Waldorf in Maryland (around 25 miles south east of Washington DC) was delighted to find band 12 LTE in his area.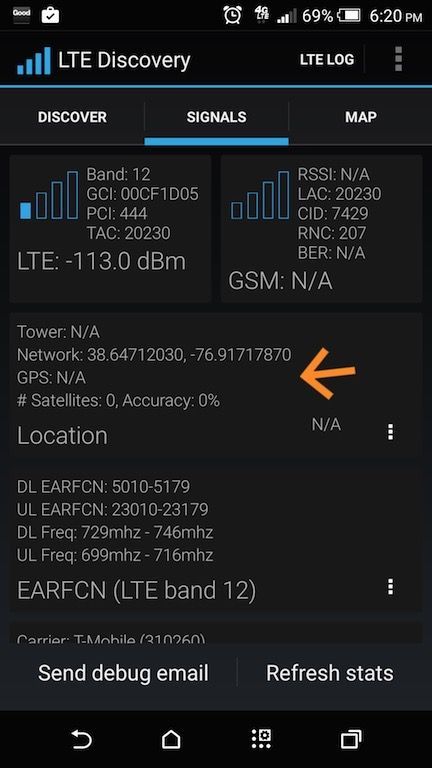 Although he didn't note how it affected him, he was pleased nonetheless to see signs of T-Mobile's LTE network being strengthened.
In Hialeah, Florida we've heard from two separate readers that band 12 has been spotted there. One in the main part of the city itself, the other in Hialeah Gardens. It seems there's at least one site officially live on air in the area.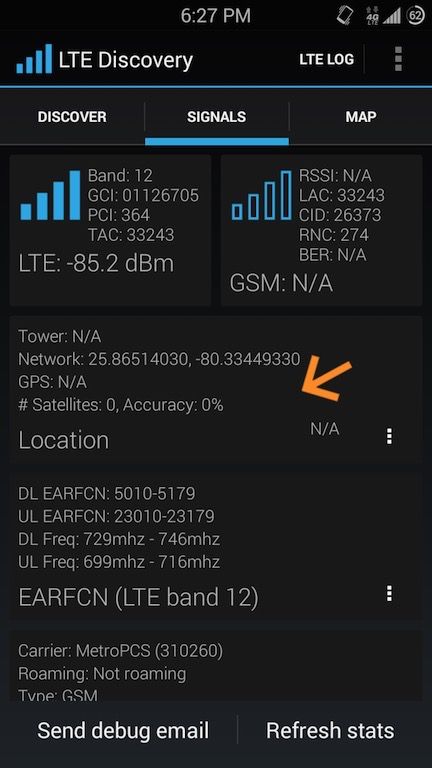 Of course, band 12 deployment isn't the only network improvement that needs drawing attention to. T-Mobile is still rolling out its Wideband LTE network across the States. Depending on the area, you'll see 15+15 or 20+20 networks being deployed and boosting download speeds up to somewhere between 50-100Mbps. At least that's the usual scenario.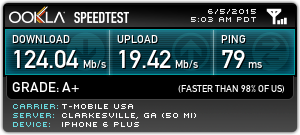 In Augusta, Georgia, one our readers managed to clock an incredible download speed of 124Mbps. In most cases when we've been sent sightings of Wideband LTE, we've seen speeds hovering between 50-70Mbps. So to see a speed over 100Mbps is awesome. Although they may not experience that speed all the time, it's good to know the network has that kind of capability.