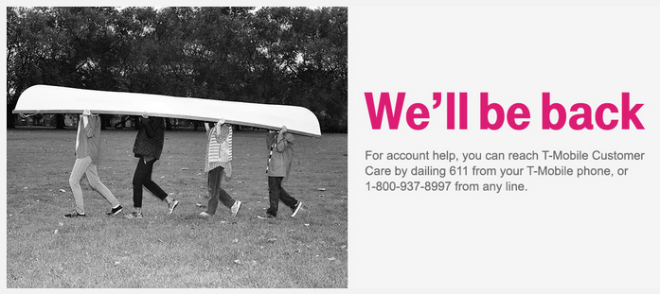 Chances are, if you've tried to access your My T-Mobile account online over the past 24 hours, you've failed. Account management site shows a "we'll be back" message complete with picture of what – presumably – is the tech engineers' team taking a canoe out for a stroll.
We've been sent a number of emails by readers upset at not being able to access their accounts over the past few hours, so it's unclear exactly how long the site has been down. Let's hope there's a major revamp coming that'll make this worthwhile.
In the mean time, customers are advised to call customer care by dialing 611 from their T-Mobile phones or 1-800-937-8997 from any other line.