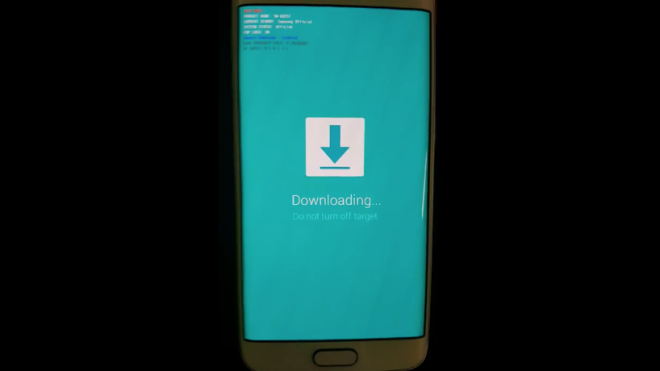 According to one XDA-Developers forum member, T-Mobile has started its rollout of Android 5.1.1 for the Samsung Galaxy S6 Edge. And by "rollout" we mean, one person has it so far, as far as we know. This strikes us as strange for a couple of reasons, primarily because T-Mobile devices generally don't get software updates that quickly. Especially not skinned Samsung devices. (Galaxy Note 4, anyone?)
Exactly how, then, this customer managed to get his hands on the newest software update is puzzling to say the least. It could mean that T-Mobile is actually rolling out the 5.1.1 update earlier than expected. Or, somehow, the customer managed to get a test build of the software. It's unusual either way since T-Mobile's software updates progress page doesn't even list the S6 or S6 Edge as being in testing or any kind of development. And the device's support page shows no updates.
He also notes during the process of updating that the bootloader is nor locked as part of the 5.1.1 software.
If you happen to have a Galaxy S6 Edge and spot the same update available, be sure to let us know and we can update the article to reflect that. In the mean time, here's the user's portrait video of the phone running Android 5.1.1:
Source: XDA-Developers, SamMobile