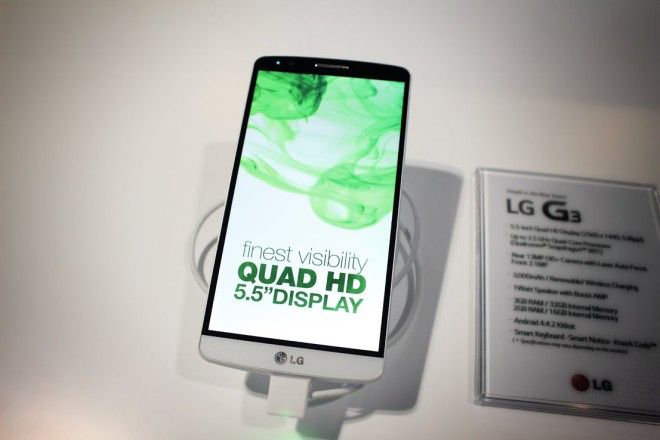 We've been contacted by a couple of our readers to inform us that the official Android 5.0.1 update for the T-Mobile LG G3 is finally available. As of right now, it's not an OTA update, but it is – according to our readers – available through the LG mobile support tool. Checking the T-Mobile software updates page reveals that T-Mobile still has it in "testing" mode.
One reader sent us a screenshot of his device's software info page post-update. Along with the expected design refresh, the Lollipop update also enables VoLTE on the LG device.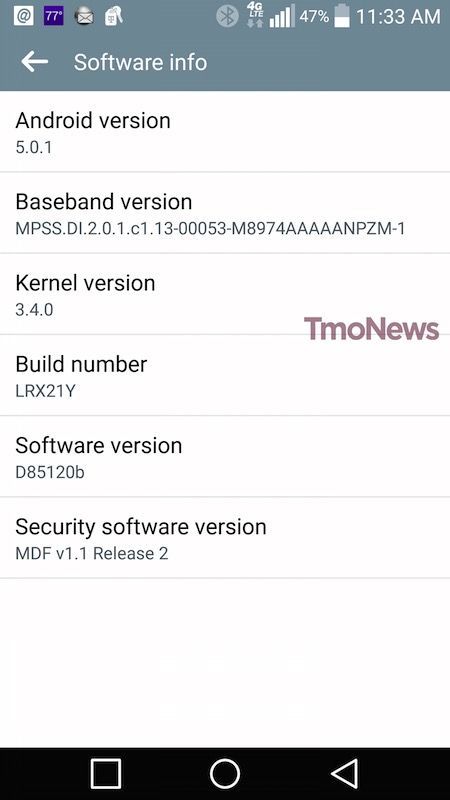 If you have the device, and the mobile support tool, be sure to let us know if you manage to find and install the update. Up until now, it's only be installable by using more technical and not-officially-approved methods resulting in some features not working correctly.
Although it didn't announce any major new smartphones at MWC recently, LG is expected to release the follow up the LG G3 with its next innovative flagship a little later this Spring, or early Summer. The question is: Can it take on the S6? Will LG also switch to metal, or will it continue with its plastic removable backs and rear buttons?
Thanks to all who let us know about the update. We'll also let you know as soon as T-Mobile makes the software available over-the-air.