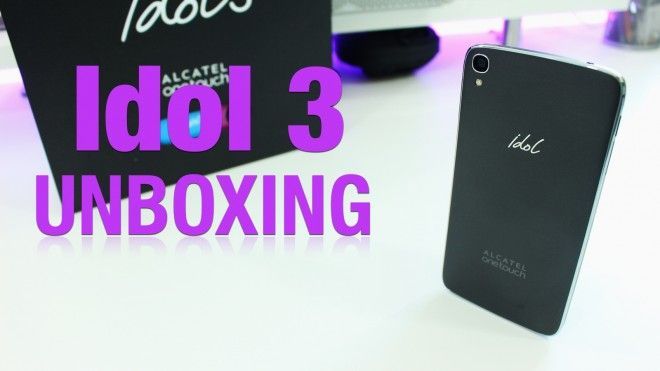 Yesterday I let you know that Alcatel OneTouch was ending its promotional pre-order price of $199, with the promise that I'd share the unboxing video with you as soon as it was finished. It took me a little longer to shoot and edit than I had planned, but, it's finally here. And it's shaping up to be a great phone, even at the $249 price point.
Although it won't be carried officially by T-Mobile (as far as we know), the phone does support all of T-Mobile's LTE bands. Including band 12 (700MHz).
Key specs include:
5.5-inch 1080×1920 display (443ppi)
64 bit Octa-core Snapdragon 615 chip – 1.5GHz quad + 1GHz quad
13MP rear camera
8MP front camera
Android 5.0 Lollipop
Dual front-facing speakers with JBL audio
16GB storage – expandable to 128GB
2GB RAM
2,910mAh battery (13hrs talktime on 3G)
Wi-Fi 802.11 a/b/g/n
Since starting to film the unboxing I've spent probably 20-24 hours with the phone and it's not given me any cause for concern. To answer one of your questions: The Snapdragon 615 chip doesn't seem to be heating up any more than usual. In fact, after 10-15 mins of playing Spider-man unlimited, it wasn't warm at all. Battery life hasn't been tested enough for any real comment on that, but at 2,910mAh with a 1080p display, I don't foresee it dying before the work day is out. In fact, with moderate usage, I'd be surprised if it couldn't last a day and a half. But I'll find out more on that as I use it more extensively.
Benchmark performance is pretty good too. One the standard Geekbench test, it scored 657 for the single-core score and 2447 for multi-core. That puts it pretty much on-par with the Galaxy S4 for single-core and the Nexus 5 for multi-core performance. In real world use, the device has been smooth switching between apps, although loading content is understandably a little slower than I might be used to with a more powerful flagship smartphone.
As an overall early first impression, I'm pleased with it. It seems like you get a heck of a lot of phone for just $250.
If you're interested, you can pre-order the Idol 3 direct from Alcatel for $249.