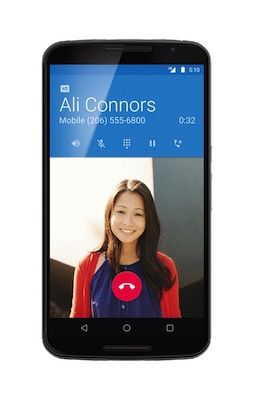 Google finally started rolling Android 5.1 yesterday and it comes with some useful new features. One in particular which will please T-Mobile users across the country.
"High Definition voice calling is now on your mobile phone. Get crystal clear calling with HD Voice between compatible Android 5.1 devices like the Nexus 6 on T-Mobile or Verizon."
As well as that, there are a couple of general updates which everyone with the new OS will experience. One of those is Device Protection. If your phone or tablet is lost or stolen, it remains locked until you sign in with your Google account, even if someone factory resets the phone in the settings menu. It also supports devices with multiple SIM slots and lets you manage those on device.
Sadly, there's no mention of Wi-Fi Calling in the blog, so I can't confirm if the next update includes that ability too. We've reached out to T-Mobile to find out, but if you happen to hear something before us, be sure to leave your feedback in the comments or grab me on Twitter: @PhoneDog_Cam.
UPDATE: We've just heard back from T-Mobile. Wi-Fi calling and VoLTE support for the N6 are coming in a separate update. 
As always, let us know if your Nexus 6 has received the update yet, and how you like it.
Source: Google