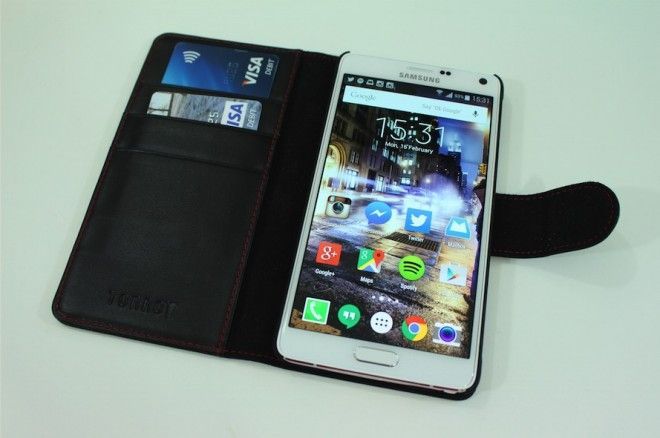 I was at the launch event in IFA when Samsung announced its latest phablet. Time goes so fast, it still feels like that was only a few weeks ago. I remember being impressed by the device after only a 30 mins or so with it. But, I was due an upgrade last week, and since I have already used (or already own) a number of other handsets, I felt the Note 4 was the best bet. I paid my upfront fee and got the device on Friday. And in that time I've learned a few things about the device, its features and about myself and my own preferences.
S-Pen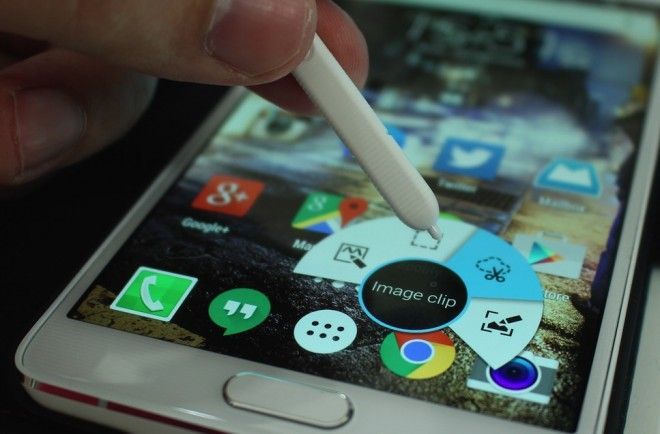 Samsung has single-handedly created and – in my mind – dominated the phablet market. Not because it has the only good large-screened device. It doesn't. The iPhone 6 Plus and Nexus 6 are both fantastic phones in their own right. But the Note adds that something extra – the S-Pen.
I normally snarl sarcastically or make cynical comments about Samsung's gimmicks. Because, let's be fair, there have been many of them. In fact, probably too many to list individually. But I don't think the S-Pen is one of those. It's actually useful, and I've found myself grabbing it at any opportunity to doodle a pointless drawing, or make a quick action note. Even sometimes scrolling through pages when I'm bored of using my thumb. And its Air Command functions have come in handy on more than one occasion.
One thing I will say about the S-Pen which, perhaps, is a more a user issue than a Samsung problem: I still don't like writing with it for extended periods. As much as I normally love to write with a pen on paper, S-Pen on glass doesn't feel natural to me. Yet. And as big as the screen is, it still feels cramped for writing on.
Apparently I like Big and Small
I'll confess something: I really like using iOS and Android side-by-side. There are great arguments for using one over the other from both sides of the fanboy fence. But having used an iPhone 6 Plus for a couple of months, I discovered that I liked having iOS on a smaller device. It's easy to hold in one hand, on-screen icons don't look like they're drowning in a sea of wallpaper, and the phone fits comfortably in my pocket.
All that said, I'm really enjoying the experience of having Android on the Note 4. It's big, but it's not as big as an iPhone 6 Plus. It fits in my pocket, and I've got a case that doubles as a wallet which means I don't have to carry two phones plus a wallet around with me. It may be bulky, but it's one less thing to worry about.
It also means that for whenever I want to check videos, play games or browse the web, I can use the Note 4's huge display. Then I leave my iPhone for daily communication with friends and family using iMessage and FaceTime.
It also means that my iPhone is now very much my personal device. Because I review so many phones for PhoneDog, I still need one constant device for my home life. One with shared calendars, and my tado app which controls my heating based on location. (That thing gets really confused if you've registered a handful of devices, with some left sat at home and nobody in.)
Display is both impressive and ever-so-slightly disappointing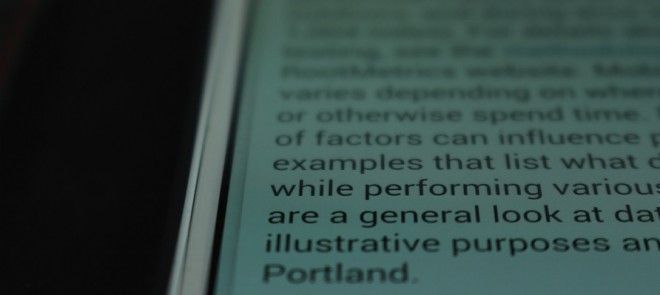 The Samsung's huge 5.7-inch display is hugely impressive. It's a 2K display with a resolution of 1440 x 2560 pixels. 515 pixels per inch is nothing to be sniffed at. It's crazy sharp, and unlike the 5.5-inch display on the LG G3, the colors are vibrant and full of life. Text is crisp, without looking over-sharpened, and contrast is good. Blacks are dark, but not quite as inky as the new Moto X. Still, overall, very good. Except for one tiny, insignificant thing which always bothers me: Viewing angles.
Now it's not like you stop being able to see what's on screen at different angles. It's not even like you lose lots of brightness, as can be the case sometimes. It's just that whites take on a blue-ish tint when you're not looking at the screen head on. It's not a massive problem, but it does grate on me a little.
Things I don't like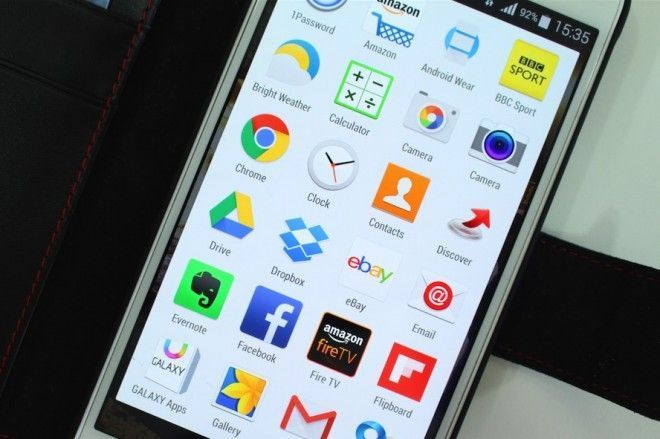 I've never liked TouchWiz. I don't hide that fact. I'd rather the Note 4 came shipped with stock Android (with Air Command thrown in). Not only would TouchWiz be gone, but I'd also be more likely to be on Android 5.0 right now, instead of being stuck on KitKat.
Needless to say, I've taken measures to hide TouchWiz as much as possible. I've installed Google Now Launcher as my default home launcher, and I use Hangouts as my default SMS app so I don't have to look at Samsung's hideous user interfaces. But I still can't hide the horrible blue notification drop-down menu, or the Settings screens.
I don't particularly like the feint pinstripe finish on the front panel either. But that's not something I notice unless I'm close up. I've also noticed that it tends to change its mind regularly on its own performance. Sometimes it's zippy, quick and fluid. Other times it decides to ignore when I press the power or home button to activate it.
Overall
No smartphone is perfect, but I've not experienced anything with the Galaxy Note 4 (yet) which will put me off having it as my daily Android phone. At least for the near term. I've not had chance to play around with the camera yet, and I've not had long enough to judge how good (or poor) the battery life. Some days I've managed to get from 100% to 0% in a day because I'm using it almost constantly. Other days I've got to the end of the day and had plenty of juice left.
What do you guys make of the Note 4? Have you used one? DO you own it? What's your favorite feature? Let me know what I should check out on Sammy's latest monster.