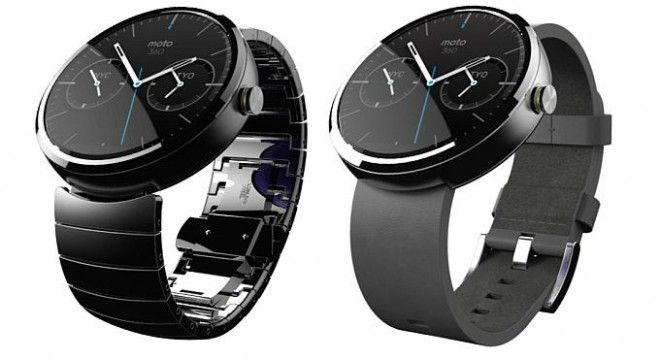 November's turning out to be a busy month for our favorite carrier. It's launching a slew of devices, including the Nexus 6, HTC One M8 for Windows and the Galaxy Note Edge. But we're also going to see the Moto 360 land in the company's stores if @askdes' Twitter feed is anything to go by. For those who don't know, Des Smith is T-Mobile's senior product guru:
.@BigRickz10#Moto360 will be available at @TMobile on the 12th of November!

— Des (@askdes) November 4, 2014
Of all the Android Wear devices, the Moto 360 is by far the most promising from a design standpoint. But there's still some way to go before the tech catches up to make it a truly outstanding product. I've owned one for a few weeks now, and only used it about 10 days before switching back to my Pebble Steel. For the following reasons:
Display only comes on when you lift your arm. So, most of the time the screen is black. For someone who sits at a desk most of the time and just wants to glance down at his wrist while typing, this is terrible. And even then, it doesn't come on every time. 20-30% of the times I raised my arm, it didn't light up making the whole process frustrating.
The Display isn't very sharp. While the analogue watch faces look cool in all the press releases and mockups, they don't look that good in reality. The screen isn't sharp/detailed enough to make it look great.
Battery needs charging every 2 days. On a watch that has its display off almost all the time, a two day battery life is ridiculous.
Square peg in a round hole. Android Wear's square-ish notifications and user interface don't look good on a round screen.
Saying that, the fact that it's so darn good-looking is almost enough to make me want to wear it all the time anyway, even if it's not being used. And it's not like these kind of problems don't arise with every first generation product. No company has made a perfect device first time round.
T-Mobile hasn't announced any pricing yet, as far as I know. Staff, be sure to keep us informed through the usual channels when stock or pricing information land in stores. Email cam@tmonews.com or use the "submit news" form above.