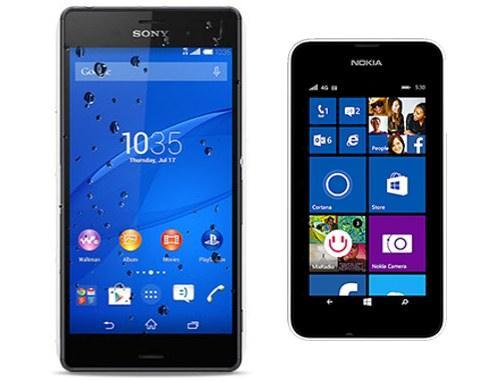 Just a quick post to remind you of a couple of handsets now available to order.
Firstly, T-Mobile reminds us today that the pre-sale for its hotly anticipated Sony Xperia Z3 is now live. Those who order during the pre-sale will also receive a digital copy of the PS4 game, DriveClub. All that customers need to do after taking part in the pre-sale is visit sonymobile.com/drivecluboffer and redeem the offer.  Head on over to the Z3 page to get involved.
Today is also the day that the Nokia Lumia 530 finally lands on store shelves. It's the budget-friendly follow up to the popular Lumia 521. You can purchase one in stores and online for $79.20 full retail (or $119.20 including a $30 refill card and $10 SIM starter kit).