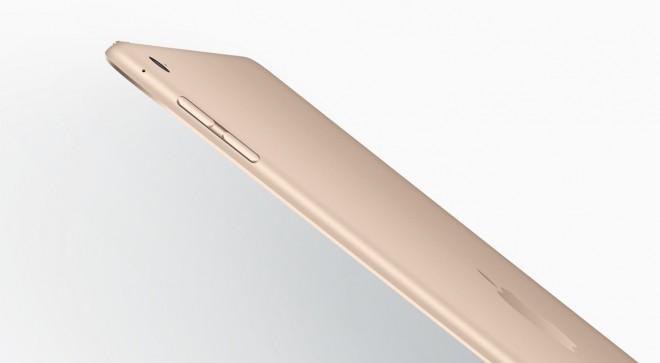 An internal memo doing the rounds at T-Mobile reveals a couple of interesting tidbits regarding the upcoming pre-orders for Apple's next generation iPad Air. As revealed earlier today, the pre-orders will launch tomorrow, with an expected shipping date of October 29th. But, unless you're planning on pre-ordering a 16GB you could be in for a wait.
Staff are being informed that only select iPad Air 2 variants are available to pre-order. Simply put, T-Mobile currently has no way of knowing when it will get shipments of the larger capacity models from Apple, and so it can't offer them to customers yet. On a more positive note, iPad mini 3 is going to be available in every color and capacity.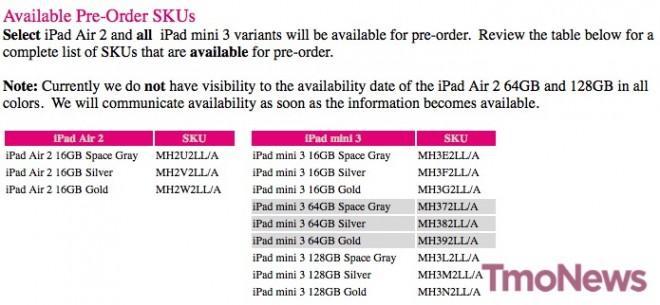 Another discussion-worthy point within the internal communication is on the subject of Apple's supposedly carrier-free SIM card.
After the hype and craziness surrounding Apple's iPad launch died down a little, people started to realize that the cellular iPads sold by Apple would feature an interesting new SIM card. Unlock most traditional SIMs, the Apple SIM would be carrier-free and give the user flexibility and choice by allowing them to select a carrier and a short-term data plan whenever they felt like it.
A big part of the appeal here is the freedom. There's no benefit in having an Apple SIM if it's locked to a carrier, and will only let you select that carrier's services. Sadly, but understandably, the iPads being sold through T-Mobile's own retail channels will have the Apple SIM locked to its own services/network.

From the wording in the pre-order announcement, T-Mobile made it pretty clear that it wants to sell tablets to its existing Simple Choice customers. Only those well-qualified, and with Simple Choice plans can get the tablet $0 down on EIP. They also get their data allowance matched on their new iPad (up to 5GB).
Let us know if you're planning on pre-ordering through T-Mobile, or if Apple's a safer (and more flexible) bet.
Update: John Legere has stated on Twitter that the Apple SIM won't be locked to T-Mobile's service. Which begs the question: Why does the Field Sales news memo say that it is? There's a possibility that the leak isn't genuine. But given the previous 100% reliability of this source, and the rest of the content in the memo, I'd be incredibly surprised. It could be that the communications team has added information that's not true. Or got it wrong. Either way, I'm sure we'll find out what the truth is by next week. 
Be sure to keep us informed if you buy a T-Mobile iPad and are able to choose another carrier's service with the Apple SIM provided.