Not long ago we heard of plans T-Mobile had to activate its long-awaited LTE network in downtown Cincinnati. We'd initially been told that we should expect it sometime between the middle and end of October, but it seems Magenta's network magicians have got it live far sooner than planned. We've received a number of sightings in various parts of downtown Cincinatti, and the west side of the city, over the past few hours.
As you'd expect from a new network, speeds haven't exactly been consistent. We've seen results between 2-20Mbps. But at least it's here.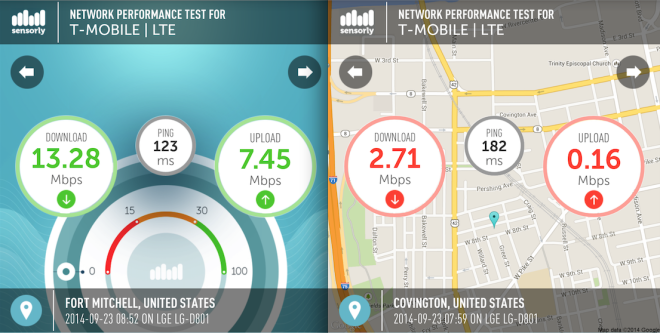 The highest we've seen was done in downtown Cincinnati and achieved 19Mbps download speed.
And it would appear T-Mobile is using band 2 LTE (1900MHz) for the Cincinnati network, as revealed in the following screenshot.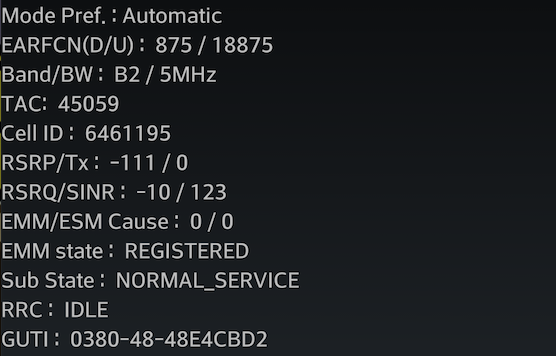 EDIT: Another app/screenshot reveals that it's actually band 4 (1700/2100):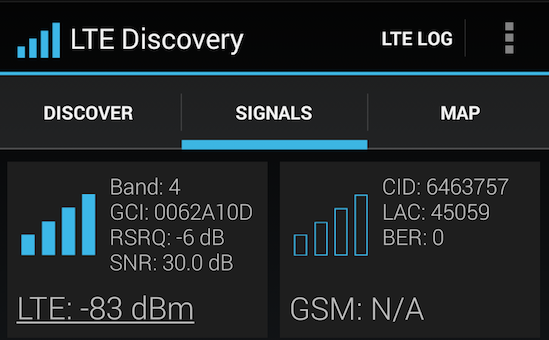 As the days and weeks go by, we should see more sightings in the city and – more importantly – more consistency in performance. We can't expect anything approaching wideband LTE speeds right now, but let's hope the speeds settle down between 15-20Mbps.
If you're in the area and you notice it, let us know. Or just jump up and down and get excited. It's been a long time coming. Of course, jump on the Sensorly app and start mapping the network so we can all see where the network is going live.