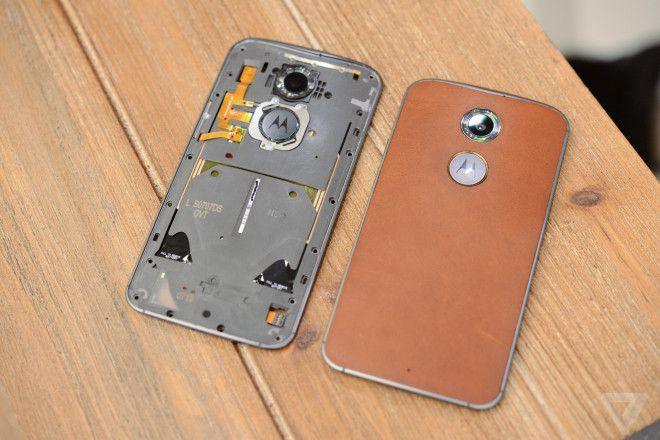 Although T-Mobile's 700MHz network has only been tested in a few locations so far, not many customers have had a chance to experience its performance. Unlike the company's higher frequencies, band 12 is touted as being stronger, and better at penetrating building walls, meaning you'll get a steady LTE signal even when you're indoors. Currently, only the Galaxy Avant is compatible but if recent news is anything to go by, there could be more great handsets supporting T-Mo's A-block spectrum soon.
One of those is the 2014 model Moto X. Motorola unveiled the device to press at an event yesterday, and its full spec list makes for exciting reading. Model XT1092 is compatible with all of T-Mobile's bands, including band 12.
GSM/GPRS/EDGE (850, 900, 1800, 1900 MHz)
UMTS/HSPA+ (850, 900, 1700 (AWS), 1900, 2100 MHz)
CDMA (850/1900 MHz)
4G LTE (

02

, 04, 05,

12

, 17, 25, 26, 41)
Early reviews of the Moto X are good, despite the device being a little more expensive than the original model. That said, you do get more for your money. The device has a new metal chassis and a 5.2-inch, full HD display. Its key specs are as follows:
5.2-inch AMOLED display – 1080×1920 resolution – 423ppi
Gorilla Glass 3
13MP f/2.5 camera with Ring Flash – 4K resolution video recording
2MP front camera – 1080p video recording
2.5GHz quad-core Qualcomm Snapdragon 801 processor
2GB RAM
16GB or 32GB storage
2,300mAh battery
Perhaps the biggest talking point is the Ring Flash on the back. It's been design to supposedly diffuse light from the two LEDs to help provide a more even lighting experience when taking photos. Of course, we have no idea how effective it is yet. I guess we'll just have to wait and see if it's a gimmick, or an inspired improvement on Motorola's part. It also has some cool infrared sensors built in to the front so that you can activate your phone without touching the phone, by waving your hand over the top.
As with the first generation model, you can customize it using the Moto Maker software and it's now available with the option to have a leather-clad back, in a choice of four colors. The device goes on sale later this fall and prices start from $499. If you want the 32GB model, it'll cost you $50 more, and you'll also be charged a premium if you opt to have a leather or wood back.
Motorola also announced its long-awaited Moto 360 smartwatch which – according to reviews – is the best designed smartwatch on the market, but lacks in key areas like battery life and display sharpness. And then there's the new Moto G which goes on sale at 11am Central Time for $180. It will also be available in T-Mobile compatible flavor, but it doesn't have LTE. Hit this link to order.