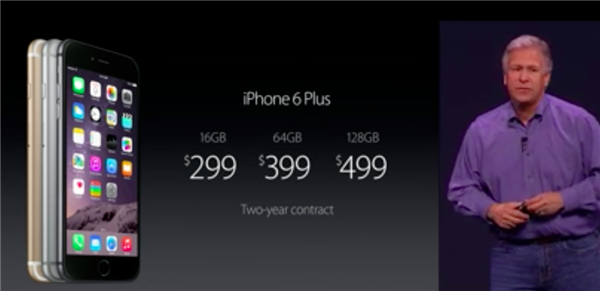 Apple just took the wraps of its new iPhones. The iPhone 6 and iPhone 6+ look exactly like we were expecting. The phones are larger, and thinner than the iPhone 5/5s. iPhone 6 has a 4.7-inch, 1334×750 resolution display (326ppi) whereas the iPhone 6+ has a full HD 5.5-inch display (401ppi). But it's not just the resolution that's exciting here. The new displays use thinner backlights, and the LCD panel is made with dual domain pixels which broaden the view and make for more accurate colors. Deeper blacks come in too, and the polarizing layer should mean easier daylight viewing.
iPhone 6 is 6.9mm thin and the 6+ is 7.1mm thin.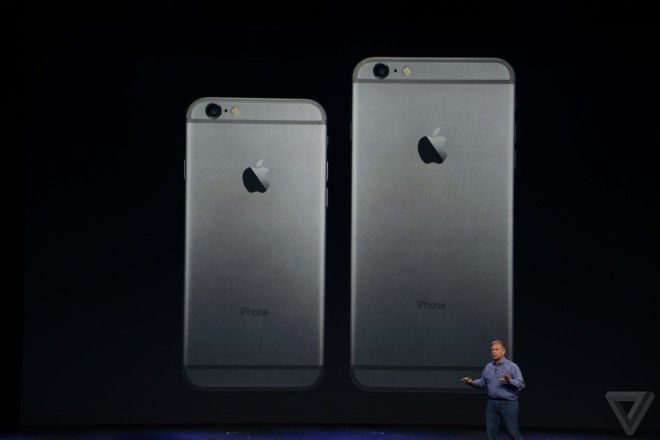 As for the user interface, Apple's done what it can to make them both easier to use one-handed but also take advantage of the larger screen real estate. Apps like Messages and Mail let you see the inbox and message thread on one screen and the keyboard includes new keys for functions like copy and paste. In portrait mode, if you're struggling to reach the top of the app, you can double-tap the home button to bring it down.
There's a subtle curve on the edge of the display too, which makes for easy side-swiping gestured to navigate through UI layers within the apps.
Apple's new iPhones also contain the brand new A8 chip. It's 64-but like the A7 but contains twice the number of transistors (up to 2B from 1B), and uses the commonly used 28nm process. It's 25% faster CPU and 50% faster graphics should make it a pleasant improvement from the current devices.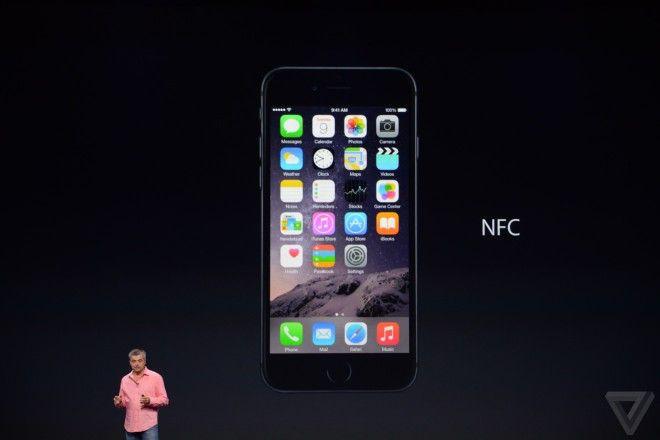 More importantly though, it's now 50% more energy efficient, so you'll get 11 hours of video watching on the iPhone 6 and 14 hours on the iPhone 6+. Let's hope that means a full day's use on a full charge.
On to the hot topic for T-Mobile subscribers: It's now compatible with 20 LTE bands. It wasn't mentioned specifically, but let's hope that means band 12, A-block is included. What is included for the first time is VoLTE, and T-Mobile is going to be an official partner that launches this wireless service with Apple in the U.S, along with a handful of others across the globe. Wi-Fi calling is also going to be available to T-Mobile users, along with Deutsche Telekom's half-owned UK carrier, EE.
Camera pixel count is the same as before – 8MP – but we're going to see phase-detection autofocus for the first time, along with advanced face detection. You'll be able to focus twice as fast as before and produce great images, particularly great Macro shots. The only difference on the camera side is that the iPhone 6+ has Image Stabilization, where the iPhone 6 doesn't.
Apple's also determined to crack the mobile payments market, and the iPhone 6 will be equipped with NFC and integrated in to Apple's new Apple Pay mobile wallet service.
No official T-Mobile prices yet, but the iPhone 6 is priced at $199, $299 and $399 on contract for 16GB, 64GB and 128GB models respectively. iPhone 6+ will be $299, $399 and $499 for the same options. Both will be available in Space Grey, Silver and Gold and will go on sale on September 19. Pre-orders go live on September 12th.
QUICK Update: 
No band 12 support for the iPhone 6 or 6 plus. They support virtually every other LTE other band.  1, 2, 3, 4, 5, 6, 7, 8, 13, 17, 18, 19, 20, 25, 26, 28, 29 even TD-LTE bands 38, 39, 40 and 41. That said, at least it supports up to 150Mbps down. Just no 700MHz love for T-Mo users.
Check the iPhone 6 spec list here.