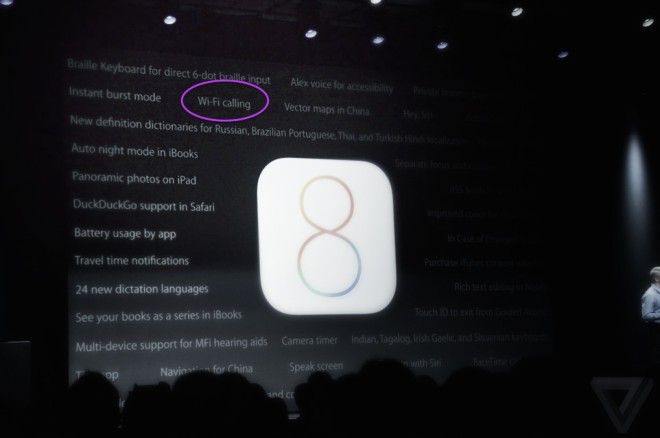 It seems an age since Apple unveiled its next iteration of the iPhone and iPad's operating system. Unlike last year's update, there's no major design overhaul. Instead, Apple's added some great features, and refined others. And today, iOS 8 has finally arrived.
If you have an iPad or iPhone on T-Mobile, you'll be able to upgrade to iOS 8 now (providing Apple's servers can handle the load).
Some of the biggest surprises in iOS 8 include extensibility and third party keyboards. Two features we never thought Apple's fairly locked ecosystem would ever allow. But what it means is that you can now share through any app that's designed to take advantage of the extensions. More importantly to me, it means you can also install keyboards like SwiftKey, Fleksy, Swype and Ginger, all of which are available on the App Store today. (If you're interested, I reviewed SwiftKey for iOS 8 on TiP last night).
Two other features really caught my attention during iOS 8 beta testing. First was Spotlight Search. It can now search the App Store, the web and wikipedia as well as all the content on your phone. And the interface itself is so fast and fluid, it's ridiculously intuitive. Then there's Touch ID. It can now do much more than just unlock your iPhone or approve iTunes and App Store purchases. Third party apps can take advantage and let you use your fingerprint to do all sorts of things, whether it's access your passwords in 1Password or approve payments in PayPal.
Let us know how you get on with iOS 8, and what you love most about it. Apart from the obvious Wi-Fi calling, of course.
Before you do update, be sure to back up your device either using iTunes or iCloud backups.