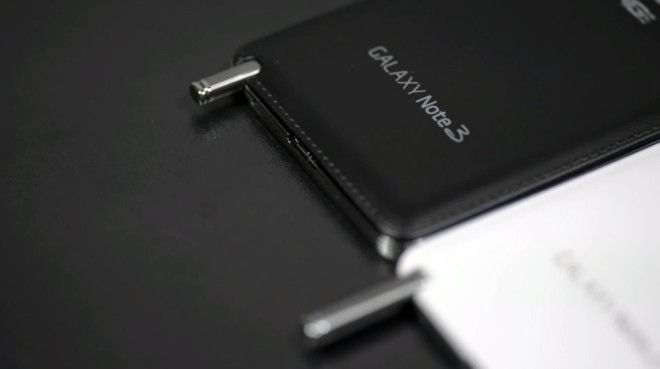 Samsung has started sending out invites to an Unpacked event on September 3rd, and it's almost certain the Korean tech giant will use it to announce the next Galaxy Note. Given the fact that Unpacked events are almost always used to show off flagship phones, and the Galaxy S5 is already here, the Note 4 is a safe bet. Worth noting, the company used the Wednesday immediately before IFA in Berlin to announce the Note 3 last year, and the year before it was the Note 2, before that, the Note. September 3rd 2014 is the Wednesday immediately before IFA this year.
With it being a Galaxy Note, some features are a given. We're certainly going to see a large display equipped with super-sensitive touch sensors for use with the trademarked S-Pen. If I was a gambling man, I'd bet on a rear cover design similar to that of the Galaxy S5. Moving away from fake leather, and on to the rubberized Band-Aid look. It's a design featured across the top-end Samsung devices this year. But that's a complete guess. Samsung could attempt to keep the "Note Look" distinct. I would guess with some confidence at a 2k resolution display, similar to that on the LG G3, but if not, I wouldn't complain at 1080p. And it'll continue the trend of incredible battery life and performance.
T-Mobile currently carries the Note 3, so it stands to reason it'll also sell the Note 4 when it's available. It's made no secret of its ongoing special relationship with Sammy. No launch was hyped by T-Mo in the same was the Galaxy S5 was.
Will the Note 4 be your next device?
Source: SamMobile (original page removed?)
Other via links: Android Central, PhoneDog, GSMArena (with pic of invite)