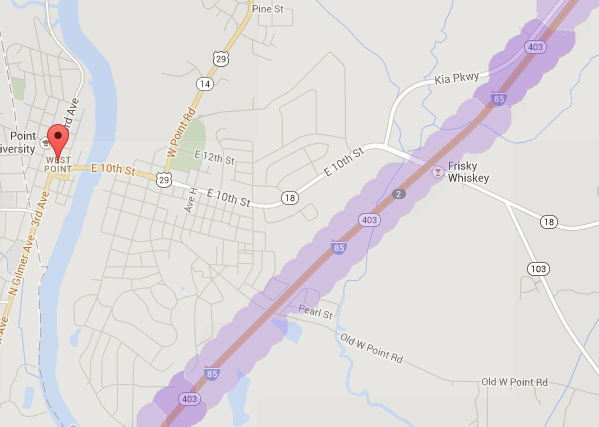 When T-Mobile announced earlier this year that it would be upgrading its 2G network to 4G, it's fair to say our attention was grabbed. T-Mobile's reputation of having great, fast coverage in major cities and having poor coverage elsewhere has been a big hindrance to many people joining the carrier. But times – as the famous song goes – are a-changing.
Over the past couple of weeks we've been informed by a good number of T-Mobile fans that they're starting to see 4G, both HSPA and LTE in areas where they previously only got 2G/EDGE. In some cases, the network is still in the very early stages of being upgraded, and so speeds don't climb that high. But, 4G is still showing up on people's phones, in the status bar.
One reader got in touch from New Mexico, sadly with not screenshots or speed test. But the experience is encouraging nonetheless:
"Hi! I live in Albuquerque, New Mexico, and make the 250 mile drive down south to Las Cruces, New Mexico about once a month. For the last 6 years I would be stuck on 2G all the way down I-25, (the only road there, check it out) but now I am starting to see HSPA+ for at least 100 miles! Sensorly.com is showing it around Socorro right now, which is pretty awesome.

At the same time, I drive north on the 550 to Farmington, New Mexico once a month, and exactly the same thing is happening on that road!"
We also had another with news that 4G has been showing up in central-south Utah along the I-15 corridor. But that's not all. The following locations are also seeing an upgrade:
West Point, Georgia
Yuma, AZ (HSPA)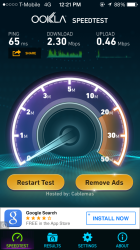 Houma, LA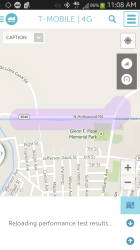 Lubbock, TX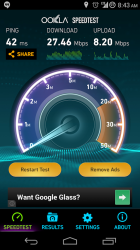 And these aren't the only locations. This is but a handful of places we've been told about. There's a growing forum entry on Howard Forums with other T-Mobile users updating when they notice a T-Mobile 2G upgrade to 4G taking place. All-in-all, it's very encouraging.
UPDATE – They include:
Cedar City, UT – HSPA, Slow Speeds
Greensboro, Burlington, Julian, Mcleansville, NC – HSPA showing up in network scans, not yet active
Ukiah, CA (LTE+HSPA) – Redwood Valley and Hopland have HSPA. Former MPCS coverage area(s)
Lost Hills, CA – New area of HSPA+ (that had previously been mapped as EDGE) on Lerdo Hwy (CA) between I-5 and Hwy 33
Livingston, CA to Gustine, CA – LTE just south of Livingston, along CA 140 all the way west through Gustine (see Sensorly)
Ann Arbor, MI – LTE. US 23 North and E Northfield Church Rd. South of I-94 along State St. at Lavender Drive, and east of Ann Arbor on M-14 at Ford Rd. (see Sensorly)
Worcester, MA – Expanded LTE coverage.
Southwest Missouri. Springfield and Osage Beach -LTE
Cajon Pass, 92407, and Baker, CA – LTE. MetroPCS conversion.
Muskogee, OK – Upgraded to LTE a month ago.
Parowan, Nephi, Tremonton, and Fielding, UT – EDGE to HSPA+
Statesville, NC – EDGE to HSPA+
San Luis Obispo and Atascadero, CA – LTE. Was HSPA+ only 3 months ago.
Prescott and Jerome, AZ – LTE
Paso Robles, CA – LTE. Only for 5 mi from 24th St to San Marcos Rd.
Lincoln, AL (Talladega Speedway) – EDGE to AWS HSPA+
Fortuna, CA – LTE. Possibly a former MetroPCS site.
Burley, Kimberly, and Hansen, ID – LTE and HSPA
Oak Ridge, Crossville, Clarkrange, Jamestown TN – LTE. Mapped on Sensorly.
Farmington, NM – EDGE to LTE
Templeton, CA – H+ to LTE
Fenton and Argentine Township, MI – LTE broadcast only
If you've noticed an area nearby being upgraded from 2G to HSPA or LTE, we'd love to hear from you too. Be sure – if you can – to send us a screenshot of your own Speed Test results, and Sensorly maps. Grab me at cam@tmonews.com or on Twitter: @PhoneDog_Cam.