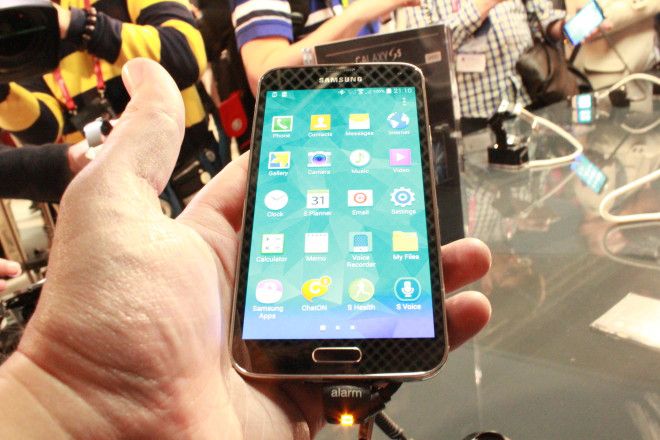 Over twelve thousand people signed up to the 7-day test drive within the first couple of days to use an iPhone 5s on T-Mobile's network for a week to see how they got on. It was partly so customers from other carriers would be able to test and see that the Magenta network was a lot better than they thought. It was also partly so consumers would become aware of the fact that T-Mo stocks the iPhone.
But Apple's not the only company wanting customers to trial its devices. Yesterday, Samsung announced a new consumer trial program in five U.S. locations. Sammy is launching a scheme whereby customers can walk in to one of the included locations, and walk out with the Galaxy S5 or Galaxy Note 3 (as well as one of two Gear devices), and use them for 21 days free of charge.
"We realize there are many decisions when it comes to choosing the right smartphone, and we want to give consumers a risk-free opportunity to engage and connect with our products," said Melissa McNutt, senior manager of experiential marketing at Samsung Telecommunications America. "Our trial program offers consumers the convenience and accessibility to explore and test Samsung Galaxy products in their own environment, enabling them to experience the incredible things they can do with our products and make educated decisions prior to purchase."
While the trial may be free, you do need to pay a deposit with your credit or debit card to take part. Once your 21 days is up, you return the phone/device and get your deposit back. If you want to take advantage of the scheme, you need to be over 18 years old, and be near one of the following locations:
Dallas-Fort Worth/Frisco, TX: Stonebriar Centre Mall, 2601 Preston Rd, Frisco, TX 75034
Houston/The Woodlands, TX: The Woodlands Mall, 1201 Lake Woodlands Dr, The Woodlands, TX 77380
Los Angeles/Canoga Park, CA: Westfield Topanga, 6600 Topanga Canyon Blvd, Canoga Park, CA 91303
New York City: Samsung Galaxy Studio SoHo, 130 Prince Street, NY, NY
Santa Clara, CA: Westfield Valley Fair, 2855 Stevens Creek Blvd, Santa Clara, CA 95050
There's nothing in the announcement by Samsung to suggest that the devices are locked to a specific carrier. One would assume they're unlocked GSM devices.
 So, if you've not used Samsung's products before, and want to give them a spin for three weeks without committing to buying one, be sure to pick one up and let us know how you get on.
Source: Samsung