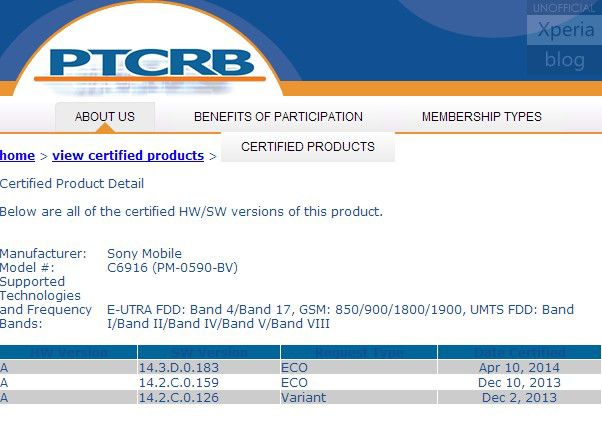 Being on T-Mobile can often mean software updates coming a little later than they do elsewhere in the world, or sometimes on other U.S. carriers. Having been released late last year, the Xperia Z1s is yet to be updated to Android 4.4.2. But that could be about to change.
XperiaBlog reports on some findings online at PTCRB showing certified software versions. Firmware build 14.3.D.0.183 was certified last month and could be set to roll out later this month for Z1s users on the Magenta carrier. This follows on from two previous builds, 14.2.C.0.126 and 14.2.C.0.159, both of which were certified at the end of 2013.
Of course, there's no official word on its availability just yet, but we'll be sure to let you know when/if it arrives.
How are you Z1s users feeling about your devices? Are you happy with them? Do you wish you'd gone with a  Samsung/HTC instead? I've recently picked up a Z2 myself and have been pleasantly surprised by it.
Via: XperiaBlog
Source: PTCRB