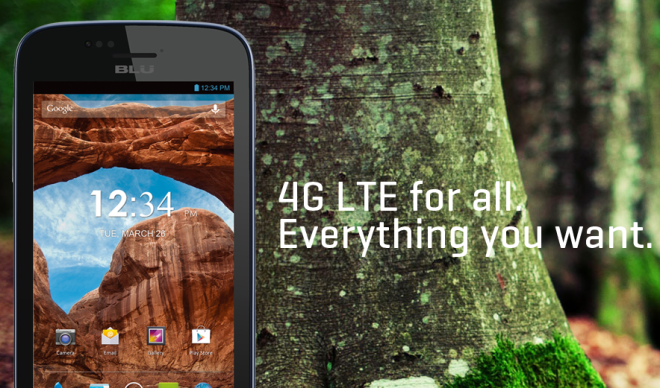 The BLU Studio 5.0 just got a refresh with some tasty Magenta-flavored LTE support. A non-LTE version of the handset has been available for a little while now, and hosts some very acceptable features and specs for a device that only costs $249 SIM-free. It has a 1.4GHz Qualcomm Snapdragon 400 series quad-core processor. It also has an 8MP camera with HD video recording, a 1.6MP front-facing camera and a 5.0-inch display.
And now, it's available with support for T-Mobile's LTE frequencies:
"The Studio 5.0 LTE is comes with 4G LTE bands 4 (1700Mhz) and 7 (2600Mhz)  and 3G bands 850/1700/1900/2100."
Although the specs aren't exactly mouth-watering, the device is clearly designed and priced as a mid/low end product. And, if the price doesn't tempt you, perhaps the knowledge that it's available in Magenta coloring will.

Have you ever tried a BLU smartphone? Have you been tempted to? Let us know. Find out more about the BLU Studio 5.0 LTE here.